These Sequim New Year Tips could change your life. If one of these tips is helpful, then this short article will have achieved its lofty goal of giving you something that could improve the quality of your life in Sequim.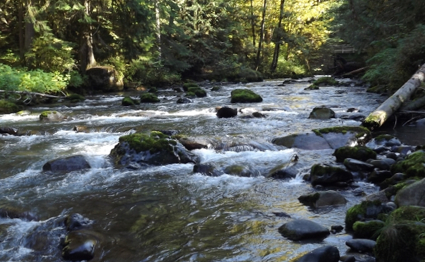 First Sequim New Year Tip
We are very fortunate that Sequim has a low crime rate, and I believe Sequim is one of the safest retirement communities in the country. I moved to Sequim 20 years ago, and I know how safe and secure it is. Having said that, it is still a good idea to have a measure of security for your home and property. The first and perhaps the best security you can have will be a good dog that will warn you of any trespassers. A dog that barks scares would-be bad guys away. 
The next great security device for your home is a 24/7 electronic security system. ADT is one that is pretty good, but it is also expensive. Another one that I will mention that is a fraction of the cost but does an outstanding job is SimpliSafe.com. The system is totally wireless and can be installed throughout your entire home in 20 minutes. You can buy the system for under $400 and you do not have to pay a monthly fee unless you want to have the police notified of alerts. You can have a smartphone alert you immediately if there is a breach. I love that. This is peace of mind.
Second Sequim New Year Tip
Here's a Sequim New Year tip you might not expect here, but it is so important for your health and well-being, I want to share it. As we grow older, our bodies are more sensitive to what we eat and what we drink. We all know the importance of drinking lots of water every day, but did you know that the so-called "purified bottled water" you buy at the grocery stores or at Costco may actually be highly acidic? A human body that is not pH balanced cannot effectively fight diseases. If your body is too acidic, there a host of bad things that can happen, and you won't feel good. A balanced pH is 7.0. Anything less is acidic, and anything more is alkaline. I loved Costco's bottled water, especially Talking Rain Sparkling water, but then I learned from the company that it is highly acidic at 4.5 pH. I was drinking a couple of bottles a day thinking I was being so health conscious. Little did I know.
I recommend the book "The Ultimate pH Solution." Since I started paying attention to my body's pH balance, I feel better, have lost some weight, and I can tell that my body really likes balance. Some of the purified bottled waters that are healthy have the pH level on the bottle. At home I use a small unit from Vitev to purify and increase the alkalinity (with natural minerals) of my tap water.
Third Sequim New Year Tip
I am keeping this article simple and sweet, so here is the third and last Sequim New Year Tip. In addition to security and health, we all need high speed Internet. Who doesn't use the Internet nearly every day now? Whether it's research on a subject, emailing family, ordering a book on Amazon.com, or watching Netflix movies, the Internet has become a part of our daily lives. The quality of our lives has been dramatically improved because of the Internet, so I recommend a very fast and powerful Sequim high speed Internet. Wave Cable is fantastic, very fast and also affordable. Read more about Wave Internet.
There you are. Three Sequim New Year tips that can improve the security, health, and enjoyment in your life.
Last Updated on September 21, 2019 by Chuck Marunde