I'm excited to tell you about a new Sequim organic restaurant, which I think is the perfect place to enjoy a healthy meal when you come to look at real estate in Sequim. If you're in your 50's or 60's and considering retiring in Sequim, you may also be conscious about eating healthy organic meals, as so many of us in our age group are. Yesterday, I enjoyed an incredible salmon and organic salad with fresh local vegetables, and like anyone who discovers something really exciting, I want to share this Sequim organic restaurant with you. It's called Nourish Sequim.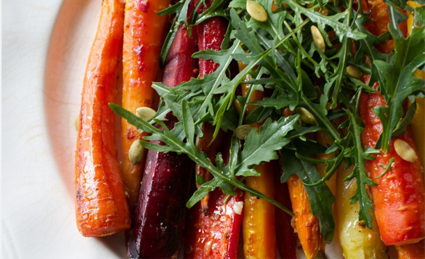 Sequim Organic Restaurant
I met one of the founders, Tanya, who came out to chat with me at my table. Her passion for healthy food and good nourishment for the body lit up her face as she talked, and I learned there is much more to this Sequim organic restaurant than you might expect. Tanya said it better than I could on her website with this appetizing sentence, "Nourish specializes in creatively prepared salads, soups and other healthy entrees, as well as freshly baked goods, lovingly made from all-natural, organic ingredients. The menu will include options for vegetarians and gluten-free. Nourish features catering, to-go meals, a selection of coffee beverages, natural juice blends, hot and cold teas, sparkling wine cocktails, and a nice selection of local beers and wines." Are you getting hungry? Now do you see why I am urging you to check out the number one Sequim organic restaurant?
Sequim Organic Restaurant a Delight

There's much more than just a delightful eating experience at this Cafe, as if that isn't enough. Nourish Sequim also prepares wholesome take home meals, which you order in advance for a day or the whole week. Even if you prepare your own healthy meals at home, it's hard to match the healthy meals Chef David can prepare from his gourmet kitchen.
You can learn more about this incredible Sequim organic restaurant at their website, which is appropriately called NourishSequim.com.
Last Updated on September 21, 2019 by Chuck Marunde