When you buy a home, you want and expect things to go smoothly. Guess what? In the real estate business things don't always go smoothly. I can personally testify to that having been a real estate attorney for 20 years and now a real estate broker. I could share a list of 100 things that go wrong all the time when people buy a home. Some of those things are unanticipated surprises, but things can go wrong because of  .  .  .  well, let's just say someone involved in your real estate transaction screws up. Various crisis can be proactively avoided when you buy a home. You can have a smooth real estate transaction, but you've got to know the secret.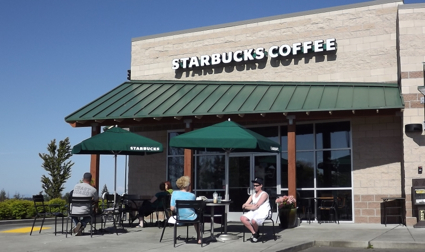 How to Buy a Home
In life things go wrong all the time. One early morning a man got up to have some oatmeal, but the box was empty. He settled for cold cereal, but dropped one of his vitamins on the kitchen floor. Somehow the kitchen floor swallowed that vitamin, and he never found it. After breakfast, on his way to town he was stopped by a police officer because his tabs had expired. After getting a ticket, he decided to renew his driver's license online when he got home. Unfortunately, his Internet was down, so he drove to the DMV. The line at the DMV was a 45 minute line. After an entire morning of spinning his wheels, he decided to renew his soul at Starbucks. The line wasn't long, but the guy standing in line ahead of him kept at least 12 feet between him and the person in front of him. Strange. None of these things caused this gentleman a major nightmare, just some money and some stress.

Any day can bring small and large challenges. Some challenges are no surprise. Some are annoying, and some make you ask, "Why is this happening to me?" When you buy a home, the last thing you need are surprises or glitches of any kind. So how do you proactively avoid surprises or glitches that could kill your transaction or cost you money and stress?

How to Buy a Home and Be Happy
Here's the key if you want to buy a home and have everything go as smoothly as possible. The key or the secret is so ordinary, you might not believe it at first. Sometimes truth is like that. And sometimes a profound truth is so simple, it seems boring. What's the key to avoiding nightmare scenarios when you buy a home? Here it is plain and simple. Hire a Realtor who has the education, experience, competence, professionalism, and honesty to represent you well and proactively help you avoid the many nightmare scenarios that can and do happen to people all the time when they buy a home. Obviously, I would love it if you hire me, but if you don't, this truth is still true. Hiring the wrong real estate agent can cost you big time. The stories I could tell you, but won't. Hiring the right agent when you buy a home can help you in ways you will never know, because you won't have to experience the stress of things that go wrong.

Last Updated on September 21, 2019 by Chuck Marunde