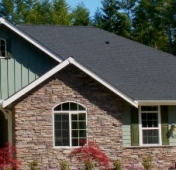 The Sequim real estate market is most likely at or near a market bottom.   Interest rates are also at or near a bottom and are likely to go up from here.   The inventory of   Sequim homes for sale is large, although the inventory of really gorgeous homes in each price category is limited, and it will be first come, first serve.   I've written elsewhere about how buyers are cherry picking the best of the best of Sequim real estate.
But no one knows for sure what the future holds.   In uncertain times it may be difficult to make a decision to buy.   This is especially true for those with a personality that tends to dig deep into every issue with great analysis.   I'm working with a wonderful couple right now, and the wife is an extremely detail oriented person.   This can be a great attribute, because one of my arguments has always been that clients need to make fully informed decisions.   Then, and only then, can wisdom prevail.
But there is a downside to analyzing everything to the Nth degree.   First, it can be a cause of great stress for the individual and for one's spouse.   The more you dig, the more you stress.   If you try to connect the dots and makes sense out of every issue that could be related to primary issues, there is no end to chasing after the wind.
Should a buyer dig to collect all the facts for their buying decision?   Absolutely. I think buyers should do great due diligence in buying their next home.   But one of the things a person learns in this life is how to focus on the things that are important and let the rest go.   If you've hired a Realtor who is truly knowledgeable and trustworthy, he or she will not misguide you. Ask questions.   Ask lots of questions. But don't get caught on the merry-go-round of analysis paralysis as a buyer.   Know what you want, know what you can afford, lean on your Realtor to show you houses and to help you gauge fair market value for the homes you like, and then draft your offer, negotiate hard, and execute your plan.
By the way, the couple I mentioned here have found the perfect home and are buying it.   I have thoroughly enjoyed working with them, and expect they will be more than just clients.   Has she asked a lot of questions?   Oh my yes.   Did I have to help guide and keep them on track?   Yes.   But my job is to help my clients reach their goal of finding the ideal home and negotiating the best possible price.   The process is not just financial mathematics.   The process of buying a home also involves human relationships and feelings. The victory comes when you finally get to move into your new home and say, "This is our home.   Finally, we're home."
Last Updated on September 18, 2009 by Chuck Marunde