The real estate inventory of active listings in the northwest has reached a crisis point for buyers. Some local brokers in Sequim and Port Angeles are saying that the real estate inventory of nice homes for buyers is at the lowest seen in many years. I talked with a broker from Olympia, Washington yesterday, and he said their real estate inventory is lower than it has been since 2005.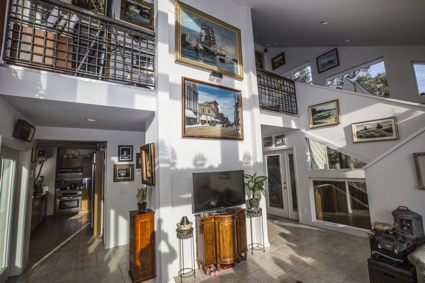 Real Estate Inventory Shortage
The Northwest MLS reports that, "Buyer anxiety is rising as the pace of home sales is faster than brokers are able to replenish inventory." In Portland and in Seattle, Bellevue, Redmond, and Tacoma the real estate inventory is low, and buyers are having to compete in the Seattle area by bidding above the listing prices. Homes are selling in a matter of days. In Sequim I have buyers who are working extra hard to find that needle in a haystack simply because the real estate inventory is so low. 
Real Estate Inventory
Fortunately in Sequim and Port Angeles, we have not seen a big jump in prices, and bidding is rare. But buyers are having to do much more research online before they come to view homes, and when they find the ideal home, they cannot afford to fool around, because several other qualified buyers are undoubtedly also looking at the same home online. The first to get mutual acceptance with the seller wins. That's how the shortage in the real estate inventory if affecting buyers.
Last Updated on September 7, 2019 by Chuck Marunde