Sequim summer weather has been gorgeous of late. This past weekend could not have been more beautiful as it hosted the Sequim Lavender Festival. Sunday evening cooled off after a 90 degree day, and I took this photo as the sun was setting off the northern beaches of Sequim. Enlarge this photo by clicking on it, and you'll get a much better feel for Sequim summer weather. See if you can spot the only ship on the horizon.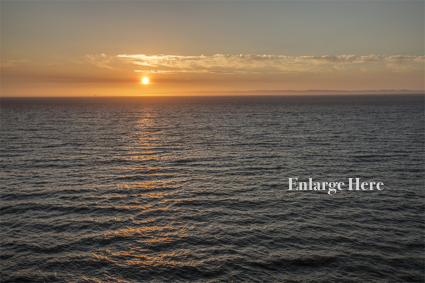 Sequim Summer Weather Mild
I grew up in Alaska where temperatures dipped to 70 degrees below zero nearly every winter, and I served in the USAF in the deserts of Nevada where my body acclimated to training outside at 113 degrees above zero. Sequim summer weather is the perfect in between. Summers and winters in Sequim do not have the extremes of most climates. Lately the Sequim summer weather has been a pleasant reminder of why I like to say often, "Another day in Paradise."
Sequim Summer Weather
Here's a fun experiment for you. Compare your temperature and weather in your current location in California, or wherever you are, with the temperature and weather in Sequim throughout the year. When it's 109 in Las Vegas, it is typically 74 in Sequim. Almost too good to be true. Sequim summer weather is nothing less than gorgeous.
Last Updated on September 7, 2019 by Chuck Marunde