What happens if the home you are buying gets a low appraisal? This might surprise you, but a low appraisal is more likely to happen in a rising market with increasing prices and especially a very hot market. That's because appraisers are using data that may be six months old when they compile comparable sales, and their prices are simply outdated. So what happens if you do get a low appraisal?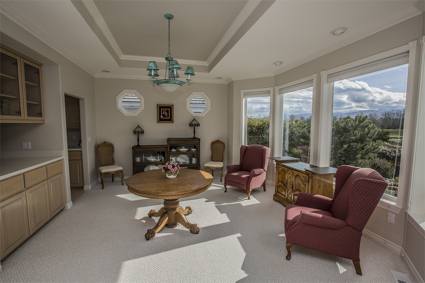 The Implications of a Low Appraisal
If your appraiser comes in below the sales price that you and the seller have agreed upon, you can ask the seller to reduce the price. In a very weak real estate market, or at least in a market that is not doing anything, a seller is likely to agree to reduce the sales price to the amount of the appraisal. But in a stronger market, the seller may say no, in which case a buyer has a couple of choices. Since the buyer's loan is based on the sales price or the appraisal, whichever is lower, the buyer would have to come up with the difference in cash. If they cannot or are unwilling to do that, the buyer can walk away from the transaction.
Low Appraisal Battle
The seller could request a new appraisal, and there is a process for determining which appraisal is acceptable to the loan underwriter, but that process is a rather involved re-appraisal and battle of the appraisers. Everyone could end up in the same place as the above scenario with the buyer either coming up with the cash difference or walking away from the transaction because of a low appraisal.
Right now in the Sequim real estate market, I have seen a low appraisal more than once, and it creates quite a stressful situation for everyone at the 11th hour. Some sellers are refusing to lower the price, because they have backup offers at full listing price and one even had a cash offer above listed price. That's the kind of market we are in now. You can hope you get a good appraiser who actually understands how to properly evaluate a property in a rising market. In the vast majority of cases, the appraisal comes in at or just above the selling price, and then we don't have to fret over a low appraisal.
Last Updated on September 7, 2019 by Chuck Marunde