Sequim WA is having a gorgeous late summer, and for some it is a lazy summer.  Calves are out playing in the fields as are the little lambs that love to leap and dance as though they were entertaining us.  This pastoral setting in the Sequim valley is one of the reasons Sequim WA appeals to so many.  We are so far removed from the bumper to bumper traffic and pollution of the metropolitan life.  These are photos I took this week of life in Sequim WA.
Sequim WA – a Country Setting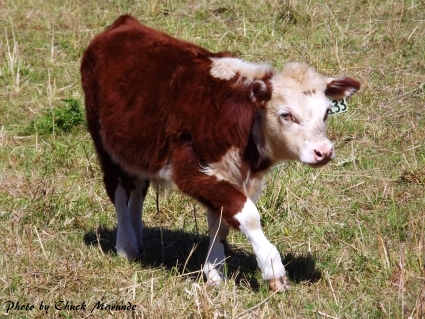 Sequim WA – Fertile Soils
Flowers and plants at the Home Depot are on the front sidewalk on this beautiful sunny day.  Shoppers were all in a good mood, but sunshine tends to do that.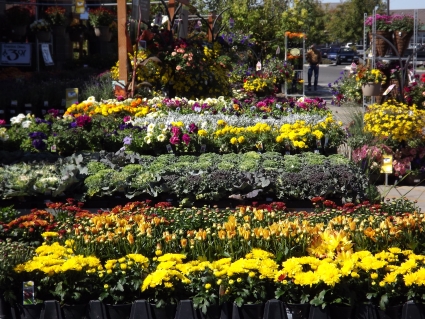 Sequim WA – Fields Everywhere
This is a typical view in Sequim.  Fields everywhere.  I'll take fields of green grass any day over the concrete jungles of the cities and houses packed into subdivisions like sardines in a can.  Can you tell I love the open country and fresh air?  Below a bicyclist enjoys the afternoon on the Discovery Trail.  I was on my bicycle but couldn't resist snapping this photo.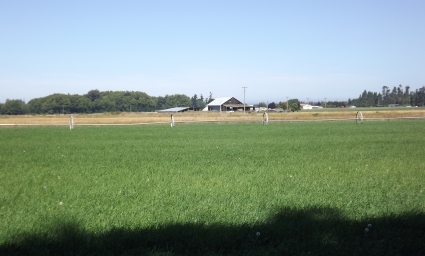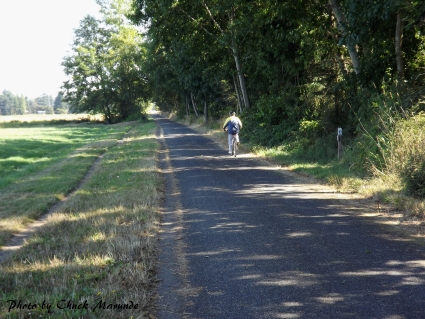 It's another gorgeous Sequim WA summer day.
Last Updated on September 16, 2011 by Chuck Marunde