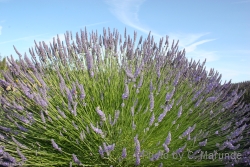 Will the U.S. and world economies recover this year or next year?  No one really knows, although there is plenty of speculation.  I'm not a prophet, nor am I the seventh son of a seventh son, but I do like the rule, "Hope for the best and prepare for the worst."  What will you do and where will you be if things go from bad to worse?  One of the safest places you could have a home is on the Northern Olympic Peninsula in Washington state's great Pacific Northwest.  We are across the Strait of Juan de Fuca from Seattle, which means we are outside the metropolitan chaos that would or could ensue if there is a more severe depression.
Having a home in a safe haven would be wise in these uncertain times.  The Sequim, Washington area (extending outward on the Peninsula) is one of the safest places to live in America right now, and because of its ideal location away from populated areas, it is an ideal location for a safe haven.  A well built home could have an area designed for food storage and even a secret safe room.  I know of a builder who could build such a home  with absolute confidentiality.  A private generator could backup electrical systems, and as a last measure we do have an ocean and rivers full of fish and forests and mountains full of deer and Elk.
We have some of the purest water in the country, and with your own well and power generator, you would not be dependent upon public systems.  Private property septic systems also release you from dependence upon public systems.   In addition, the Sequim valley soils have been tested by the Agricultural Department of the University of Washington and found to be some of the richest soil in the entire country.  If planting vegetables is a either a hobby or a perceived need, this is the place to do it.
In times of crisis we would likely be the beneficiaries of two local family owned dairies, not to mention the many cattle farms in the area.  Of all areas that are rich in food, milk, and water, this area is one of the prime locations in the U.S.  Because we are a destination on a Peninsula, we do not get traffic or tourists driving from point A to point B and just passing through.  No one just passes through this area, and so in times of major economic crisis, we are not likely to have large hordes of travelers.
We are fortunate on the Peninsula that we have many private airports as well as the Fairchild International Airport in Port Angeles.  And on water we have the John Wayne Marina in Sequim and the Port Angeles Marina in Port Angeles.
For a safe Haven in times of uncertainty or even crisis, I recommend the Sequim area.  What a great investment with peace of mind.  And in good times what a wonderful place to enjoy all that the area has to offer.
Last Updated on July 27, 2012 by Chuck Marunde