Sequim weather is famous, at least for the blue hole or what we also call the rain shadow.  We are very fortunate that we only get one-third the rainfall of Seattle, and yet we're only a pleasant two hour car and ferry ride from downtown Seattle.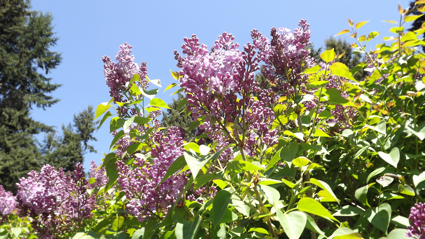 Sequim Weather – Sweet Sunshine
Before showing homes this afternoon, I completed some work early in the morning, and then rewarded myself with a walk through a Sequim park, soaking up the warm sunshine and loving this Sequim weather.  This photo above is proof that spring is here, and the Sequim Blue Hole is real.  Granted it is probably sunny in Seattle today, too.
Sequim Weather and Technical Proof of the Blue Hole
You can read more about Sequim weather and the Sequim Blue Hole at Sequim Rain Shadow.
Last Updated on September 19, 2019 by Chuck Marunde