Sequim winter weather has descended upon us, and it is cold–below freezing! While that isn't cold for many areas of the country, it is for Sequim. In the coldest Sequim winter weather we will see the temperature dip below freezing, but it doesn't stay there long. Late last night and early this morning we had temps in the mid-20s, and during the day the temp will still be cold but above freezing.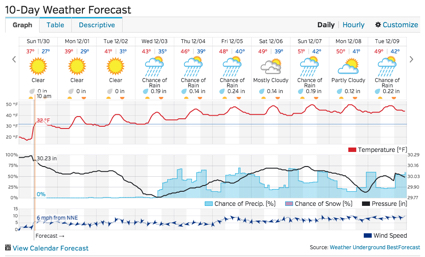 Sequim Winter Weather
Some buyers are still coming to Sequim to look at homes and some are buying even in December, but many others don't want to drive around to look at homes when it is only 40 degrees in the afternoon. It's a good time to come if you can, because there is less competition and seller's are motivated, but if you're planning to come in the spring, that's a beautiful time of year to look at homes and see the area.
Sequim Winter Weather Online
I love the way we can instantly look at Sequim winter weather on a smart phone, a tablet, or on a computer. You've gotta love the Internet for things like this. Talking about cold weather, we also had some snow in Sequim. Our snow doesn't last long as it usually melts within a day or two, but we have some unusually cold weather, so we shall see. You can click on the image above to see Sequim winter weather. Stay tuned . . . to the Internet on the subject of Sequim winter weather.
Last Updated on September 22, 2019 by Chuck Marunde