Today I meet with clients from Ohio (yes, midwesterners move to Sequim and Port Angeles too), and we have a dozen homes to look at, including MLS homes for sale and a FSBO (For-Sale-By-Owner).  The sun is already rising above the tree tops and casting its cheerful rays of bright hope across the fields.  The forecast is for another sunny day in the Rain Shadow of Sequim.  And if I can reveal a little known secret, Port Angeles benefits from the rain shadow, too.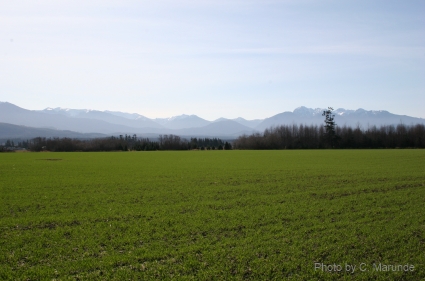 When I called the homeowners yesterday whose homes we will view today, it is always an interesting conversation.  Most of the time it is a brief phone call just giving the owner a heads-up that I'll be showing his or her home today and approximately at what time.  But once in a while I'll talk to an owner who has experienced some frustrations in the selling process.  Their home may have been on the market for a long time (in the MLS called DOM or days on market).  They may not have had many showings, and they may have had some unqualified buyers bother them.
I wish I could help all of these homeowners today by selling their homes, but my clients are only going to buy one home today.  Understandably, each homeowner has some hope that this will be the day they sell their home, that these buyers will be "the one."  As I talked with each homeowner yesterday briefly about today, some of them shared a few of the best features of their homes and talked about their homes' uniqueness.  I love looking at and showing homes, so each showing is a new adventure for me, but for my clients only one home may actually catch their hearts.  Which one will it be?  We will find out.
As for all the homes I will show but do not sell today, my appreciation and respect goes out to each of these homeowners who are preparing their homes and hoping.
Last Updated on July 27, 2012 by Chuck Marunde