Today is Thanksgiving Day, and there is much to be thankful for. For most of us Thanksgiving is a day spent with those we love most, our own family.  The day before Thanksgiving is the single most traveled day of the entire year in the U.S. as families head to one family home to celebrate and enjoy some good food and laughter together. That's all good and thoroughly enjoyable, but I would submit that Thanksgiving is much more.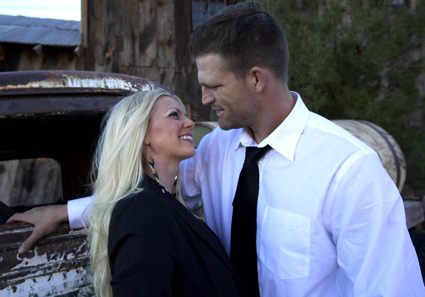 Thanks on Thanksgiving
Giving thanks and being grateful for what we have is something many of us do every day, and I can testify this has made my life rich and full of joy. I just took this photo above of Bristol Marunde and Aubrey Buck, my son and soon to be daughter-in-law. I love this photo, because I see them looking at each other with love and a deep sense of joy just being together. I think they forgot I was even there. I know my son, and he counts his blessings every day, and his life, while not easy and perfect, is a wonderful life. He is living it to the fullest and he is happy. He gives thanks for what he has every day.
Of course, while we are being adults, the kids are having fun, too. Here my two grandsons are posing for me while I take another photo. Kale the older knows about posing, but Kane the younger has not yet figured this out. And so the circle of life goes on, and in the midst of it we are thankful. These two boys crack me up.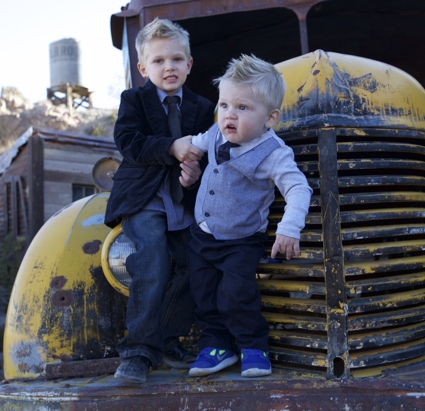 Thanksgiving for Everything
I think Thanksgiving is one day of 365 days that can be incredible. It doesn't mean every day is hunky dory or full of giddiness. I've been though tough times, lost someone I love, had financial setbacks, been sick. I have dear friends who have suffered great personal losses. Less than two weeks ago my dear sister lost her oldest son. But today I know while her heart aches and this holiday season will loose it's luster, she is still thankful for the life she has and for her husband and two daughters who are with her. There is always something and someone for whom we can give thanks. Every day of the year.
I don't know what you are experiencing this Thanksgiving. I don't know if you are experiencing times of plenty or times of loss and sorrow. I do wish you a heart felt greeting and a sweet Thanksgiving day and holiday. My God richly bless you and grant you peace and joy.
Last Updated on September 22, 2019 by Chuck Marunde