Thanksgiving in Sequim is a wonderful time. All the way through the Christmas holiday is wonderful in Sequim, although it can get cold, even below freezing. Believe it or not, I'm showing houses and land throughout the holidays. I've been busy coordinating transactions that are closing before and after Thanksgiving day, and I'm showing land on Saturday after Thanksgiving.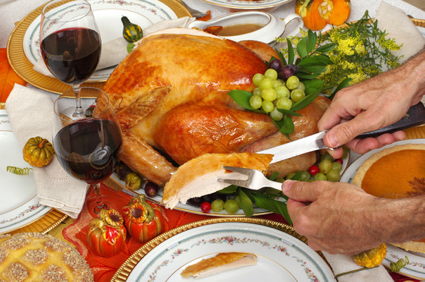 Thanksgiving Every Day
Thanksgiving in Sequim is more than a once-a-year celebration. Many of us in Sequim give thanks every single day we live here, and there are many reasons to do so. Here are 75 reasons Sequim is so wonderful: Why Sequim is So Wonderful. You'll notice the article says "100 Reasons," but there are only 75. That's because I'm still  working on the other 25. You can submit your suggestions to me for the other 25 by email at chuckmarunde@gmail.com.
Thanksgiving in Sequim
I'm not kidding when I suggest we have reasons to give thanks every day. I do, and I'm a very happy person. There's no question that having a positive mental attitude and focusing on the good things in life brings psychological, emotional, and spiritual health to a person's life, business, and relationships.
I hope your Thanksgiving is full of joy, whether you spend the holiday with a huge family and a table full of food, or spend it entirely alone eating a simple but healthy meal. May you be blessed this Thanksgiving holiday and every day.
Last Updated on September 6, 2019 by Chuck Marunde