Vanity advertising got popular in the late '70s and the early '80s in the real estate industry. I recall the bill board advertising, "Number one selling agent," or "I sell more homes than anyone," or "The #1 Top Producer." And there would be a huge photo of the agent. Oh boy. That was vanity advertising.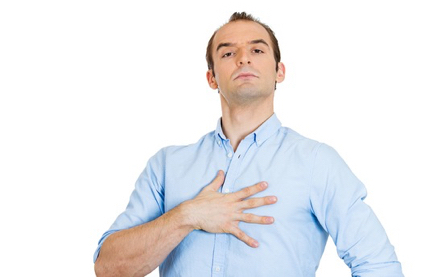 Vanity Advertising Not Cool
Most people are not impressed when someone they just met tells them how great they are. Chest pounding is better suited for gorillas, and bragioso is not a winning strategy when it comes to making friends and influencing people. Vanity advertising is not pretty.
There is a time and a place for talking about where one stands within a profession, and for a Realtor that means that a client is entitled to know what a Realtor's sales record is. When a buyer or seller asks or they want to know how big the agent's marketing system is, it's not vanity to tell them, unless subtle misrepresentations are part of the answer. Misusing statistics in a listing presentation is one of the biggest abuses in the profession. Statistics can be proof of a successful business model, or statistics can be misused to promote oneself. That would be vanity advertising.
Vanity Advertising Does Not Win Friends
This real estate blog goes a long way to provide buyers with solid content and real answers to their questions. Prospective clients are under no obligation and can read our articles and use our MLS sites without registration. We have so much free information and so many free tools for buyers, it's crazy. We give and we give and we give, and we demand nothing in return. Our approach is the opposite of vanity advertising. We seek to build trust and prove to our prospective clients that there is substance under the hood before you ever talk to us. But if you want to know more about us, we would be delighted to answer any question you have. We're not into vanity advertising, and in the past 10 years we've done very little paid advertising. You could say we have a different approach to building relationships.
Last Updated on September 6, 2019 by Chuck Marunde