In the Sequim area duplexes or larger rental properties could be a good investment for you, but depending on your lifestyle preferences and your investment plan for retirement, I would not normally recommend that you buy a duplex or an apartment complex. Here's why.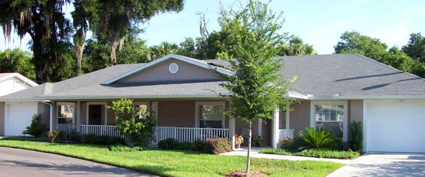 Duplexes in Sequim Area Not Best Value
I've had many clients ask me over the last 20 years if there are some good rental investments, like duplexes or larger complexes. The answer has always been no. In the Sequim area, there have not been a lot of rental units built as investments that later became good investments for buyers. Of course, there might be a few exceptions to this, but that does not invalidate the general rule.
Sequim is not a big rental investment area for duplexes or apartment complexes. Retirees do not typically move to Sequim and buy a duplex and then live in one half. They do not want someone living on the other side of the wall. But they also tell me they don't want to deal with tenants. I have been a property manager in a prior life, and I had to do evictions as a real estate attorney, and dealing with tenants as a general rule can be most unpleasant. (Yes, you could get lucky and get the perfect tenant who pays rent for 8 years and is never late and never is a problem, but that would be the exception again, not the rule.)
Duplexes and Financials
There is another major reason that retirees don't buy duplexes as an investment in the Sequim area, and that is because they do not pencil out financially. Sequim duplexes do not rent for enough to create a reasonable rate of return on investment. If you buy a duplex with cash, you certainly can get a positive cash flow, but that doesn't mean it is a reasonable return on your investment. If you have a typical down payment and get a loan, you will almost certainly have a big negative cash flow. That's not the plan for most retirees when they retire in Sequim. A duplex might rent for $800 per month in Sequim, so for two units, that's $1,600 per month. A nice duplex might be $450,000, so after deducting property taxes of about $4,000, maintenance and expenses (amortized), you would probably end up with less than $1,000 a month or $12,000 per year. That's not a great return on your investment, especially when that does not take into account tenant problems, eviction expenses, and vacancies.
If you have the funds and want to invest in Sequim real estate, I recommend the one real estate investment that has consistently been the number one choice, because it has the highest rate of return and is most sellable (most liquid). I'm talking about single family homes. This is unquestionably the best real estate investment in the Sequim area. Your first best investment is your retirement home. Your second best investment in the Sequim area is not duplexes, it is another single family home (or homes).
Last Updated on September 21, 2019 by Chuck Marunde