The Sequim real estate market is hot, and here's why. Homes in many hot spots around the country, including California, Texas, Florida, Colorado, Nevada, and Arizona are selling within days after they are put on the market, and many are selling for full price (all cash) and others are selling at above the listed price after multiple offers compete. The Sequim real estate market is the beneficiary. Sellers in Sequim are selling their homes like nothing I've seen in the past eight seven years.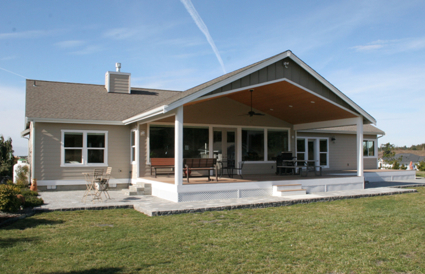 Sequim Real Estate is Back from the Dead
When we were in the throes of the recession a couple of years ago, when buyers shared their final short list of homes to view just before arriving, maybe one on the list would be sold. Last February 30% of their list of homes were sold just before they got here. Last month 50% of their homes were sold out from under them, and this morning I saw a continuing trend. I received an email from a client with his short list of five (5) homes he wanted to see this coming Saturday. I began to pull each of these listings up from our MLS to schedule the showings, but all five are pending or under contract. I can't guarantee this will continue, but the Sequim real estate market is definitely back from the dead.
Sequim Real Estate Market
I haven't seen homes sell like this since 2005. It's good news for sellers, but for buyers the market is starting to turn from a buyer's market to a more normal market. Some buyers are now having trouble finding their dream home, because the best homes in the best areas at the best prices have been selling, and that means the inventory of nice homes continues to shrink. Ladies and gentlemen, the Sequim real estate market is back from the dead.
Last Updated on September 21, 2019 by Chuck Marunde