Living in Sequim is a dream come true for many of us. I moved here 20 years ago and finished raising my children here. That was the best decision of my life. If you talk to dozens or hundreds of retirees who have lived here for many years or decades, you will hear all of them talk about why they love living in Sequim. There are many reasons, but I thought you might like to know why so many of us love Sequim.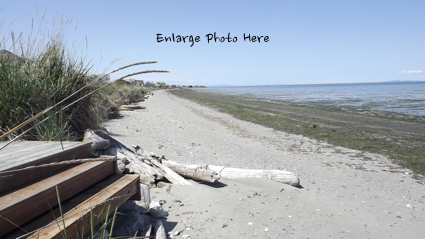 Love Living in Sequim
In the early 1990's I was stationed at Nellis AFB in Las Vegas, and my three boys were young. My oldest boy was in middle school, and gangs were moving into Vegas from Los Angeles. Fights, knifings, and even shootings at the schools were not unusual, and I decided I needed to find a safe and healthy place to raise my family. I also wanted to live in a rural area that was beautiful and with a nice climate. After much research, I found Sequim. I practiced real estate law in Sequim, and we had the lifestyle in Sequim most only dream of having, but growing up in Sequim was the best thing that could ever have happened to my children. The school district is one of the best in the country, and Sequim was a safe and conservative community with good family activities for my family. Living in Sequim has been good to me and my family.
Living in Sequim is Paradise
Now that my children are grown up, do I still love Sequim? Absolutely! I love the peaceful community. I love the friendly people, more friendly than any place I have lived in three states. I love the climate and the famous Sequim Blue Hole, and I love the recreation here, including my personal interests–kayaking, hiking in the Olympic National Park, jogging and bicycling on the Discovery Trail, walking my dog and breathing the fresh breeze that comes off the ocean.
I also love writing and technology, and Sequim has very fast Internet speeds, so while we are in the country, we are well connected with the rest of the world. Many have retired after a long successful professional career, and now have a home based consulting business using the Internet. Some retirees have stumbled onto a delightful discovery: when you do what you love, you often make a lot more money than doing what you have to.
Seattle is only a two hour trip from Sequim, and I can either drive all the way or take a ferry across the Sound. There are so many reasons that living in Sequim is wonderful, I have written thousands of articles and several books on the subject, and I even put together a list of 100 reasons. For your amusement, you can read the first 25 reasons at Why Living in Sequim is Wonderful.
Last Updated on September 21, 2019 by Chuck Marunde