Imagine a real estate broker who does not chase clients, does not harrass them, does not send them unsolicited mass emails, does not send out boilerplate newsletters, and does put prospective clients on the calling list. What a novel concept! And it gets better. Even our two MLS sites do not force you to register to search for Sequim homes or Port Angeles homes. Can you say free, and do you like low key and no high pressure sales techniques?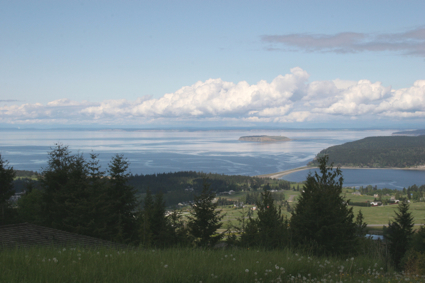 Real Estate Broker Gives It All Away
You can even search our MLS sites, and you can read thousands of articles anonymously for months if you want to. When almost all tech advisors and brokers are using forced registrations on their sites, why has this broker always given everything away free with no obligation and no registration requirements?
Real Estate Broker Only You Can Hire
The answer is easy. It's because that's what you want. Buyers want free information, and they do not like being forced to register just to use an MLS site online or any other online tools or services. We listened, and for the past seven years, we have been giving it all away. Not very many people know this, so we just thought we should tell you. Now you know. There's a real estate broker who does not harass clients. If you want to hire Chuck Marunde, you must contact him first. Email him. Call him. Text him. If he doesn't get back you right away, don't give up. He's a busy guy, but follow up with him on your time. You'll be glad you got ahold of this real estate broker.
Last Updated on September 22, 2019 by Chuck Marunde