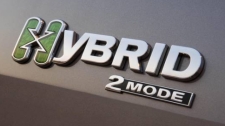 Is Dual Agency dangerous for buyers?  The way real estate is bought and sold is dramatically changing, and new business models are evolving in the brokerage business.   A hybrid is developing.   There are many reasons this is true, but  some of the reasons are related to how buyers find and purchase real estate and how buyers are represented.  I believe dual agency is an important issue for buyers.
Dual Agency Can Hurt Buyers
Joel Stern found out the hard way about dual agency and the conflict that cost him a lot of stress and a wheel barrel of money.   The following is from an article that was published in the International Real Estate Digest by Pat Rioux.   I emailed with Joel about this, and there's no question that this is a nightmare scenario you do not want to go through.
He only found out two weeks after his offer was accepted that she [his agent] was actually working for the seller on the home he chose to purchase. That is when his brother, a commercial real estate broker with over 40 years' experience, reviewed his purchase contract and alerted Joel to the fact that Thomas had signed the disclosure form as the seller's agent.
Joel thought he had a buyer's agent but he then came to understand how he was initially told to bid $50k over asking price, paid $16K over asking price on a home listed by his buyer's agent boss, put a $34K deposit in escrow that he cannot get back and waived his contingency to sell his own home first which was listed by his buyer's agent boss.
For Joel, the cavalier attitude of the regulators, the industry, the media and consumer groups only aggravates his feelings about the lawsuit. He feels betrayed by what he perceives as a "wall of apathy" and thinks the real estate agents ignore or flout "rules regarding timely and accurate disclosure of their status thus depriving clients of honest and competent representation."
Joel should not be expected to know about agency relationships and the need for an explanation of the agents' roles in his transaction. The disclosure form must be provided by the agents. That is the law. The burden is on the agents to discuss the issue with consumers. Perhaps a lawsuit could have been avoided if Joel had been provided the necessary disclosures about the agent's role in his real estate transaction.
Dual Agency and Disclosure
I believe dual agency is about much more than just a written disclosure, although that certainly would have put Joel on notice.   I think a buyer needs his own agent, representing his interests and not the interests of the seller.   I strongly recommend all buyers find an agent they can trust to represent their interests.     Dual agency is a conflict, in my humble opinion.   Remember, too, experience in an agent does count.
What Are Other Realtors Saying About Dual Agency?
See what other Realtors around the country are saying about Dual Agency.
There are many more reasons we are seeing new business models evolving for real estate brokers.   But one thing that remains the same–the importance of full disclosure and honesty to clients.  Since dual agency can play out against a client's own interests, it is more important than ever to hire one's own buyer's agent.
Last Updated on November 9, 2012 by Chuck Marunde