December in Sequim has turned into a busy time for showing and selling homes. It's actually been a continuation of a busy November and a busy October. Either the word got out or everyone coincidentally is making their move at the same time to retire and buy a home in Sequim.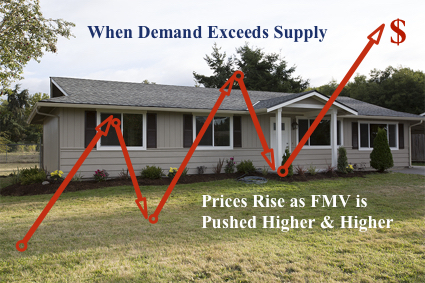 December in Sequim Busy
That's good for homeowners who are selling, but that also means it has gotten more competitive for buyers. Even today, December 21st, I'll be out showing homes all day. The weather is typical December weather with some overcast skies, a little rain, and the temperatures dipping down toward freezing on a few nights so far this winter. Apparently, buyers have decided to come anyway. Of course, even though this is the ugly time of year in Sequim, the weather is still milder here than in most areas of the country.
Still, the winter weather has not stopped buyers from arriving, and buyers are not wasting any time. December in Sequim may be miserable weather, but buyers are very busy. So am I. If you want to look at homes in December in Sequim, make an appointment before the calendar is full.
Last Updated on September 7, 2019 by Chuck Marunde