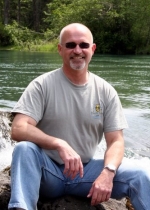 When homes don't sell quickly like they did in 2005, many salespeople in the real estate industry resort to gimmicks.   Some homeowners have picked up on these gimmicks thinking that they must work.   Gimmicks don't sell homes, but real estate agents can testify that gimmicks do get homeowners to sign listing agreements.
Some gimmicks are just plain silly (not to mention expensive), and other gimmicks seem to have some potential, but closer insight by experienced professionals will tell you otherwise.
One of the more ludicrous gimmicks that has spread to a couple of places across the country is the offer of a luxury car to the buyer of an expensive home.   A Phoenix developer mistakenly took the counsel of his real estate advisor and offered a brand new $200,000 Bentley to anyone who purchased one of his multi-million dollar homes.
One of the homes, described as the "Old World European Villa," is priced just under $5 million and is about 7,800 square feet.   The other, which is called "Tuscan Estate," is under $4 million and is about 7,500 square feet.   [Read Real Estate Gimmicks to Sell Homes.]
This same idea was picked up again recently by a homeowner in Orlando, Florida.   Jim Benson is offering the buyer of his $699,000 home a vintage 1967 Rolls Royce.   Such gimmicks have never worked, and professional salesmen with experience under their belts will all share that.   Of course, someone will pipe up, "Well, it does get the guy some exposure and that's promoting the home, right?"   Wrong.   Exposure without a sale is just wasted energy, right?
The goal is to sell the home, not to have gimmicks that the public finds entertaining for a few minutes in the news.   There are some gimmicks, however, that seem to have some promise.   Real estate brokers and agents around the country are coming up with new gimmicks to get listings.
It's been a tough year for real estate brokers around the country as they struggle to explain (repeatedly) to their listing clients why their homes have not sold.   What many agents are thinking now is that they just need more and more listings.   It used to be that "listings was the name of the game," and you could list homes and let other agents sell them.   Well, we got away from that, but many agents are thinking that if they have a lot of listings, just maybe some of them will get sold, and the agent can survive in this market to live and sell another day.
One of the gimmicks some agents use around the country is to "bid for listings."   Homeowners who want to sell and get the highest possible price will most often list with the agent who promises them the highest listing price.   Not very smart of the homeowner (ignorance of the truth is no excuse), but it is especially not very ethical or professional on the part of the agent.   For some agents, the rule is:   Anything to get a listing.
Another gimmick large brokerage companies are toying with (remember, toys are for children), is to call expired listings or FSBO's, and give them the latest hot sales pitch.   It goes something like this:
Hi, my name is [agent's name] and I'm a real estate consultant (a nice catchy new phrase) and Realtor.   I notice your home listing recently expired, and I'd like to tell you about an exciting new program we at [brokerage name] are offering absolutely free of charge to homeowners like you.   May I tell you about it?   [What homeowner won't say yes at that point.   Nothing to lose, right?]
Great.   We have a very powerful new program to help homeowners like you figure out what you can do to sell your home in this market in a very short time.   It works like this.   We bring six to twelve of our agents to your neighborhood and to your home.   We spend time looking it over and then we discuss it among ourselves–with you present, of course–right there at your home.   We discuss the value of your home, what you have been doing to sell it and at what price.   We discuss the state of the market, what is selling and where and for how much.   We talk about marketing and the latest and most effective techniques to sell a lovely home like yours.   We answer any questions that you have, and then we leave.   No obligation at all.   Of course, I would love to list your home and sell it for you in the next 30 to 90 days, but that would be entirely your decision, and there's no obligation at all. Does this sound like something you might find helpful?
Wow!   I just drafted that script off the top of my head, but it sounds so good, I might just use it myself.   No, just kidding.   It's nothing but a gimmick, and you have to think it through to realize that.
Imagine this.   Imagine a nice brokerage company with lots of agents.   The agents are individually struggling, because their listings are not selling in this slow market, the phones are not ringing like they were in 2005, and buyers are not exactly stampeding into the office lately.   To make matters worse, print advertising in newspapers and magazines is not selling real estate either, but it sure is expensive.
As a homeowner you wouldn't really jump up and down with excitement to hire one of these traditional agents with no ideas and a 20-year old business model that is not all that exciting anymore. So here's the big question.
Why would you think that putting six to twelve of these same agents in the same room is somehow going to be the catalyst of extraordinarily new and exciting techniques to sell you home?   A group think tank only works if the individuals in the group have something to offer.
Watch this.   Many homeowners who are desperate to sell and have not read this article will list with agents who read this script.   They don't know it's just a gimmick, and they're desperate to try something.
Are homes selling with these gimmicks? The answer is no.   Gimmicks don't sell homes.   Good marketing and connecting with the right buyer is what sells homes.   That's why I've built the largest Internet brokerage in Sequim and Port Angeles.   The Internet is the single most effective way to sell homes.   Period.   But there is much more to the story about how to effectively price and market a home.
The answer is not group think.   If you have a home in Sequim or Port Angeles you want to sell, call me on my cell at 360-775-5424.   My name is Chuck Marunde.
Last Updated on June 16, 2009 by Chuck Marunde