Is there a double dip recession on our horizon?  Retirees who have been planning for years to move to Sequim or Port Angeles are engaged in serious contemplation on this subject.  We've already seen 401(k) funds become 201(k) funds and the uncertainty about the future has created a lot of stress.
Double Dip Recession Looming?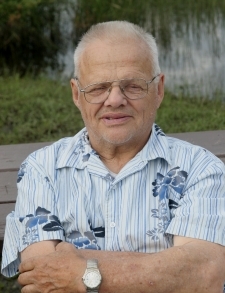 The question some retirees have asked me is this:  Is now a good time to buy a home in Sequim, or should we wait?  This is the question, isn't it?  Are we going to experience a double dip recession in the coming months?
I'm no seer, nor am I the seventh son of a seventh son, but I will share my humble opinion from 30 years in the real estate business.  I do have a degree in Economics with a special emphasis in monetary policy.  I've been a legal and business consultant to hundreds of businesses as an attorney, and I've been involved in hundreds of real estate transactions through several real estate cycles.  To be sure I was competent to advise my law clients, I became a registered financial adviser (Series 7) as well as a certified estate planner and licensed in life and disability insurance.  I also have a Doctor of Jurisprudence.  Having told you all that about myself, let's admit that there are plenty of Ph.Ds out there and very smart talking heads with opinions that are all over the map.  No one knows for sure what the future holds, and certainly not me.  I think education can get in the way of common sense sometimes.  One thing for sure is that the threat of a double dip recession has created uncertainty for many retirees.
The Economics of a Double Dip Recession

If you watch the depressing news daily, you will be quite familiar with the economic dark cloud that hangs over America, despite political hype by those who don't have a clue.  To listen to some of the so-called experts about the state of our economy or how to solve our economic woes, and to listen to their prognostications of the future, one might think some of these folks are geniuses who are so much smarter than the rest of us.  Alas, such is probably not the case.  If I may make an attempt at humor, many of these politicians seem to have both feet firmly planted in mid-air.
What are retirees to make of this uncertainty, and are we going to see a double dip recession?  With no adult supervision in Washington, we just might have a double dip recession, and with that possibility, should a retiree move to Sequim and buy a home and settle down?
Double Dip Recession Doesn't Scare Retirees
Here's what many retirees who are far wiser than me have been sharing.  "We don't know what the future holds, whether we are at the bottom in the real estate market or not, whether the economy will recover soon or not, but we do know we aren't going to put our lives on hold any more.  We are 62 and 64 years old, and we don't know how many good years we have left together.  We decided to make our move and retire in Sequim.   We intend to live in this home for the rest of our lives, so we aren't buying now for the appreciation.  If we have a double dip recession or a depression, we still feel that living in Sequim is the best move and the best place for us to enjoy our retirement with the time that we have together."
I like that kind of life wisdom and thoughtful response.  Maybe our economy will recover soon.  Maybe we will see a double dip recession.  Maybe the real estate market will be slow to recover, and maybe the DOW will break resistance at 10,000.  But one thing about real estate compared to stock or other paper investments is this:  real estate doesn't disappear on you or suddenly lose all its value because of variables beyond your control.  If there is a double dip, Sequim is one of the safest places to be in the United States.  Crime is low.  One can have a vegetable garden and there is plenty of beef on our farms here.  We have fish, the ocean, and the mountains.
And one more thing.  Life is short.  I intend to make the most of it while I can.  How about you?
Double dip recession or not, real estate is a safe investment in my opinion.
Last Updated on July 27, 2012 by Chuck Marunde