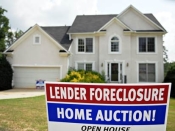 None of us bought tickets for the roller coaster ride we are all riding.   We've been going up and down and wondering if we are at the bottom yet.   I have words of encouragement for you.
We are near the bottom, but not quite there yet.   Before it gets better, it must appear to get worse.   The worse will come in this fourth quarter and the first quarter of 2009 when many economic government reports (employment, consumer price index, industrial production, business inventories, housing sales, new construction, interest rates),   and thousands of corporations report their quarterly results, including earnings reports ((There will be thousands of disappointing earnings reports.   For example, here is a short list of just next week's report to come:   On Monday, Halliburton will report before the market opens, and Dow member American Express, SanDisk and Texas Instruments will be out after the closing bell.   Several Dow components will be out with results on Tuesday, including 3M, Caterpillar, DuPont and Pfizer, all of which report before the start of trading.   Tuesday's late results will be headlined by Yahoo!, with E*Trade, Boston Scientific and VMware earnings also on tap.   Wednesday will bring another busy earnings day, with Dow components AT&T, Boeing, McDonald's and Merck all set to report in the morning.   Also due early Wednesday are quarterly results from ConocoPhillips, EMC, Freeport-McMoRan, Philip Morris and Wachovia.   After Wednesday's close, tech giants Apple, Amazon.com and Baidu.com will report, in addition to Sallie Mae and Amgen.   Thursday will bring earnings releases from Dow component Altria, Bristol-Myers Squibb and UPS in the morning, among others. After the close, Microsoft will headline the late reports.   Friday's release calendar is considerably lighter, with Ingersoll-Rand and Ericsson   headlining the earnings reports. )), losses, and layoffs.   Meanwhile, there will be more companies going into convervatorships or filing for bankruptcy protection.
Let's admit the obvious right now.   All of that news will be ugly.   We know it will be.   How does the stock market and consumer sentiment react to ugly reports from the public and private sectors?   Like a child in Kindergarten, the stock market always tanks with bad news.   I can guarantee this is true.   It always is.
And then, it comes back.   While I am not big on governement intervention, we do have literally trillions of dollars that governments around the world have committed to shore up threatened markets.   Many industries and segments of our economy will struggle, and some companies will be gone when the roller coaster comes to a stop, but we will not only survive, we will eventually be thriving again.
Be of good cheer.   We will be okay.   For now, you and I need to take a deep breath and say, "This too shall pass."
P.S.   Some will actually make millions of dollars in these coming months by investing smartly.   The fastest money to be made (or lost) will be in stock options.   The real estate market will come back very slowly, and that won't start happening for a while, but stocks will soon be taking a rather eratic climb upwards.   Options involve advanced investment strategies and the risk is very high.   In every crisis, there is opportunity.
Last Updated on October 20, 2008 by Chuck Marunde