This young man is from Sequim but now he is fishing in Alaska, as he does every summer. This is my son, Brady Marunde. A lot of people who move to Sequim love fishing for Salmon, trout, and bass. My son loves fishing too, but since my family is from Alaska, it was natural that Brady would gravitate back to the greatest fishing holes in the world.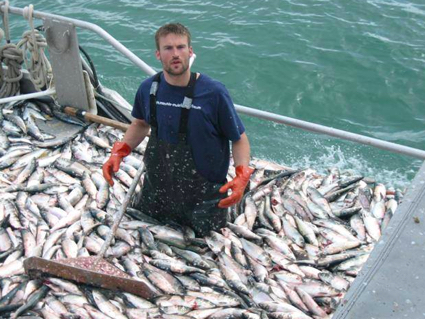 Fishing in Alaska for Cod, Black Bass, Salmon
How about a huge Lingcod? This one was 62 pounds. Definitely keep the hands out of the mouth on this one. To put the size of this fish in perspective, Brady is 6'4″.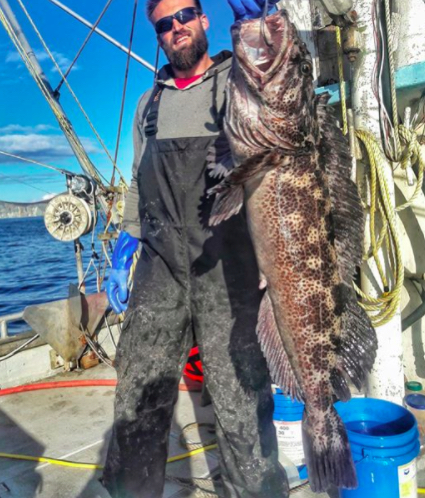 My son's fiance is Gwen. The last time I was with Brady and Gwen, she cooked up a meal of Salmon, Cod, and Halibut. It was a phenomenal meal, and I commented to my son that the best restaurants in Seattle could not prepare fish like this. Then he said, "Dad, it's gets better. She cleans the fish, too." I laughed so hard. She's definitely a keeper.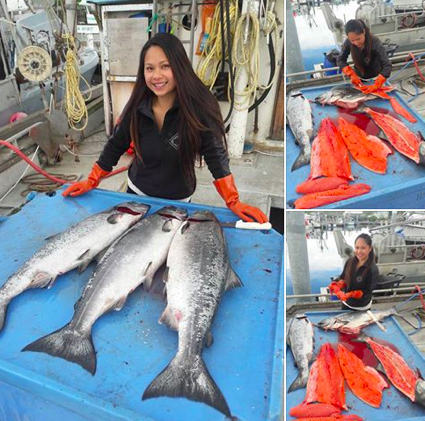 Brady owns his own 40 foot fishing boat, and he fishes mostly outside of Sand Point, Alaska down on the Aleutian Chain. He calls me for weather reports from his Satellite phone regularly and tells me stories about the bears on the beaches, the wild fox, and curious whales that come to inspect his boat.
Fishing as a commercial fisherman is hard work, and you have to live by faith, believing that the fish will come each year. It's a tough business, but it's a good life too. It takes a lot of self-discipline and an independent spirit. But I think fresh fish for dinner every night sounds pretty amazing.
Last Updated on August 4, 2022 by Chuck Marunde