The greatest fears of buyers are many, but the vast majority are not actually things buyers need to worry about. Mark Twain said, "My life has been filled with calamities, some of which actually happened."  We all tend to worry about things that never happen and are unlikely to happen. Researchers at the University of Cincinnati found that 85% of what we worry about never happens. I would say that 85% of the things my clients worry about never happen, and the other 15% doesn't happen either, mostly because I protect them by being proactive.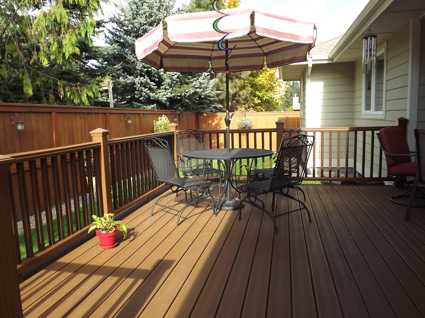 Greatest Fears of Buyers
There are, as a matter of fact, at least 100 things that could go wrong. There could be a structural issue with the home you want to buy, a plumbing issue, an electrical issue, water in the crawl space, pest infestation, mold, septic failure or repairs, contaminated well water, and the list goes on and on. You might not be approved for financing for reasons that make no sense. The house might fail to appraise at the purchase price. There might be drainage issues on the land. The neighbor's dog might bark incessantly. There is no end to what could go wrong.
As a buyer you should be leary of jumping into a transaction without enough information and knowledge to guide you through the whole process without getting hurt. But if you're retiring to the Sequim area, there's virtually no way you could have the knowledge and experience of all the local real estate issues to protect you from every calamity. But there's no sense worrying yourself to death either. Since you can't know all things about a new area, and since there's no sense in stressing yourself out over what could happen or what might happen, why not avoid that whole entanglement? I know how you can avoid that merry-go-round of stress and not suffer the greatest fears of buyers.
Say Goodbye to the Greatest Fears of Buyers
First, hire the best local buyer's agent you can find. Do your due diligence. Far too many buyers just hire the first Realtor they talk to. According to the National Association of Realtors, 85% hire the first Realtor they talk to without any interview or due diligence. Isn't that an amazing statistic? It's probably common sense, but just find the best buyer's agent with local knowledge and experience. For an interview or due diligence checklist on hiring a Realtor, download the checklist at How to Hire a Realtor. This also will help you avoid the greatest fears of buyers. (This is a double-edged sword, because if you hire the wrong Realtor, you might find your Realtor missed something, and then your fears could turn out to be justified.)
Second, if you really have hired the kind of Realtor who can do an outstanding job for you and protect you at the same time with his experience (and loyalty), you do not need to be worrying about things you do not know. Uncertainty is the greatest source of stress in life. You can eliminate uncertainty by hiring an expert whom you can trust. Then you won't have to deal with the greatest fears of buyers.
Of course, this is a shameless plug with the hope that you will consider interviewing me. Do your due diligence online about me. Email me or call me and interview me. I'm an open book. But I would consider it a privilege to help you avoid the greatest fears of buyers.
Last Updated on September 6, 2019 by Chuck Marunde