As we come into the winter months, clients often ask me, "Should I keep my home listed for sale during the winter months?  We were thinking we should just take it off the market until spring?  What do you think?"  Here we are with winter closing in November 1st, and this is the question many are asking.  While the answer to this question is certainly relevant to sellers, buyers also have a keen interest in what will happen in November, December, January, and February.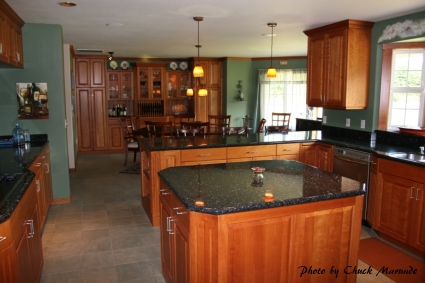 Home Listed for Sale in Winter Months
In a small real estate market like Sequim and Port Angeles, there are a small number of buyers.  If you have a home listed for sale in the MLS during the spring and summer months, and you take it off the market during the winter months, you may miss the few qualified buyer who are looking for a home here, and out of those potential buyers, you could miss the one buyer who would have bought your home.
The next question that is asked is, "If I keep my home listed for sale during the winter months, how many potential buyers do we really get in the winter months?"
I've examined all homes sold above $200,000 last year in the Olympic Listing Service.  In October of last year (2010), 31 homes were sold and closed during the month.  That's 31 real buyers.  In November of last year, 27 homes listed for sale sold and closed, and in December 37 homes closed.  Any homes that were taken off the market would never have been seen by those buyers.  I should add that there is a lag when people make an offer and when it closes, but that is usually 30 to 45 days.  For cash buyers, it may be as little as two to three weeks.
Home Listed and Sold
You might think that buyers don't buy in the winter months, but that isn't true.  Not in the Sequim area.  Buyers are coming every single month, and I've sold homes in every winter month.  My recommendation is to keep your home listed for sale.  If you want to talk about the marketing, give me a call.  The key to selling your home is marketing in this technology and Internet age.  It is critical, absolutely critical that your agent be on the cutting edge of modern marketing, or you might not connect with that one buyer for your home.
Last Updated on November 1, 2011 by Chuck Marunde