A Realtor will often refer to himself as a listing agent or a buyer's agent.  A listing agent is often called a seller's agent, and a buyer's agent is often called an exclusive buyer's agent.  There are distinctions to be made between all of them, but the purpose of this article is to challenge your thinking on what a listing agent does when he or she lists your home for sale and how that compares to a buyer's agent.  This article might have been titled, "Listing Agent v. Buyer's Agent."  I'm going to make an argument you probably never heard before.  My argument is that today a homeowner who wants to sell their home should be listing their property with a Buyer's Agent who is actually making a direct connection with buyers and not with a Listing Agent who simply lists property and puts it in the MLS.  Follow my argument, because the role of Realtors has morphed into something quite different than the traditional listing agent of the past couple of decades.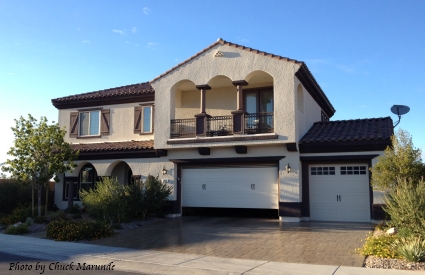 The Traditional Listing Agent
A traditional listing agent of the past two decades would list lots of properties.  That was the name of the game.  Agents around the country were taught to "list list list."  The top producing Realtors for decades have been listing agents.  They didn't care which Realtor sold their listings, because they got paid half the commission every time one of the listings sold.  All they had to do was list it and put it in the MLS.  Some Realtor would sell their listings, and they would then claim that they had, "sold another house."  Actually, it was the Buyer's Agent who sold the home or some other agent who connected with the buyer directly. 

In more traditional times when print advertising was still big, many listings agents had buyers calling them directly, too.  Because there was no Internet, many consumers still relied on print newspaper classified ads.  Buyers would actually call agents from their listings in the newspapers, and from signs, and people also would walk into real estate office right off the street.
Those things don't happen much anymore.  What does that mean?  It means that listing agents no longer capture buyers like they used to.  What does that mean for sellers who have listed their homes with listing agents?  It means listing agents are not selling the homes–other agents are selling their listings.  It means the listing agent is no longer connecting with many buyers.  Who is?  Buyer's agents who have built massive marketing systems to connect with buyers, and who have little time left to cold call expired listings.  Because listing agents are spending all their time getting more listings, they don't have time to do what a buyer's agent is doing.
A Buyer's Agent today connects with buyers.  That's Internet marketing.  It's blogging, SEO, it's using technology effectively.  It's taking old principles, like relationship building, and using technology to connect with buyers.  That is not at all what listing agents do.  Listing agents are focused on making excellent listing presentations to persuade sellers to list with them.  Honest to God, that's what we have been taught as Realtors for a couple of decades by the top producing Realtors around the country at seminars and training courses.
Listing Agent Not Selling Homes
What I'm describing is different than traditional brokerage.  It used to be a listing agent listed lots of properties and sold a lot of their own properties because traditional adverting still worked, but that's not true anymore.  Because buyers don't call those agents from print ads, nor from the signs, nor do buyers call the office, or walk into offices much anymore, those listing agents are not selling their listings themselves like they did in years past.  The biggest complaint by sellers today is that their listing agent lists the home, puts it in the MLS, and nothing happens and they don't hear from that agent again.  If the home sells, it is sold by another agent.
With the exclusive buyer's agent emphasis starting about a decade ago, and with this real estate recession and the changes in consumer demand and technology, we now have two types of Realtors.  Buyer's Agents and Listing Agents.  Listing agents are not selling their own listings much anymore, unless they just get lucky once in a great while.
Here's the point of this article:  Listing agents don't sell houses, they list them.  Buyer's Agents sell houses.  Since sellers want to sell their homes, they should list their homes with Realtors who are selling homes, not just listing them.  Anyone can list a home.  A buyer's agent can list a home and sell it.  The challenge today is not just listing a home but selling it.  That's what a buyer's agent does.

The exclusive buyer's agent is no longer relevant in my opinion.  In other words, the concept of exclusive is no longer relevant to buyers or sellers.  You can be a buyer's agent who does have a massive marketing system to connect with buyers and still have some listings.  I believe the new definition of a buyer's agent is one who is marketing with powerful technologies on the Internet and connecting with many qualified leads, and selling a lot more houses than listing agents.  I realize this is a new way of thinking about our role as agents, but I believe this has already happened and now we just need to recognize it.
Buyer's Agent Selling More Homes Than Listing Agent
When I do a listing presentation, which is only by referral or by a client contacting me directly, I now do my listing presentations representing that I am a buyer's agent who has the most powerful Internet marketing system in the area for sellers.  My argument is that my system is literally connecting with more buyers than any other local agent.  Therefore, it is the best place a seller could show up.  Sellers don't want to just list their home.  They want to get it sold.
The argument is novel, but when you think it through, it makes a lot of sense with the new technologies and marketing systems that buyers are using every day.  If you want to sell a home, look for a top producing buyer's agent who is actually connecting with many qualified buyers and selling a lot of homes.  That's where the buyers are, and isn't that what you want?  I think a home seller today should list with a buyer's agent and not a listing agent.
Last Updated on November 7, 2011 by Chuck Marunde