Imagine a house on 5 acres in the best of Sequim farm country. I just sold this beautiful custom house on 5 acres. The second photo is what you see from the windows. I stood in the same place and simply turned around to face the south and snapped the second photo. These are the Olympic Mountains. This location is very near the center of the Sequim Blue Hole.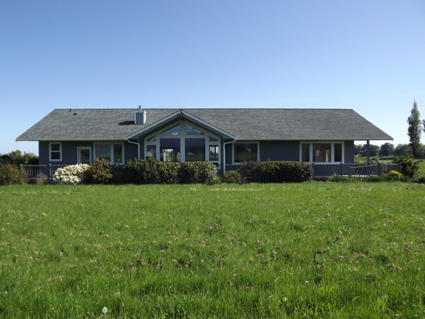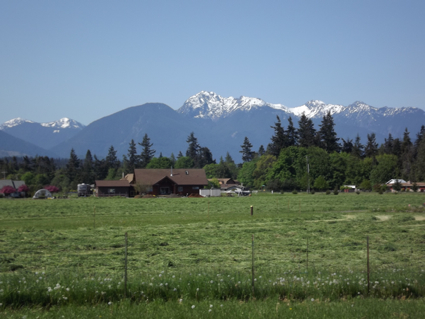 House on 5 Acres in Rich Farm County
This area is what I like to call the Woodcock Corridor, which extends along either side of Woodcock Road from Sequim-Dungeness Avenue to beyond Kitchen-Dick Road. Forgive the names of our streets. The names reflect the farmer's names almost a century ago. The Kitchen family and the Dick family combined their family names to name this street–Kitchen-Dick Road.
The rich organic soil around this house on 5 acres is watered by an irrigation system, so there is plenty of water. The water flows out of the Olympic Mountains to the Strait of Juan de Fuca just north of this property, and on it's course it nourishes these fields. Can you say, "incredibly healthy and delicious organic vegetables"?
House on 5 Acres
Properties like this house on 5 acres are rare, but you can do a search in the MLS for properties with 4 or more acres, and here is what you would find: Homes on 4 or More Acres.
Last Updated on September 21, 2019 by Chuck Marunde