How can you find Sequim foreclosures?  The Clallam County foreclosure market, including Sequim and Port Angeles is chaotic at best, but I've created several resources for you and they are all free.  Having practiced as a real estate attorney for 20 years and having done many foreclosures myself as well as represented many clients in purchasing foreclosures, I know what resources are available and what you as a buyer and investor need.  I also know what fees and costs can be compromised, and I know precisely how to negotiate the best possible price.
If you want to buy a foreclosure, may I suggest you use these resources online, and then do the next logical thing:  ask me to represent you as your Sequim Buyer's Agent.  I cost you absolutely nothing, because the selling bank pays my fee even though I represent you against their best interests.  I love that, and my clients love that too.  Okay, let's get to your free online resources for Sequim foreclosures.
Sequim Foreclosures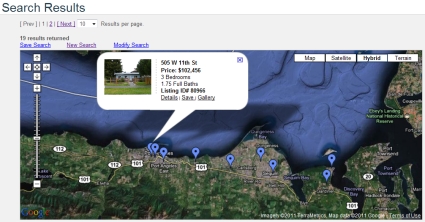 Sequim Foreclosures
I have a site I designed to make it easy for you to search for listed Sequim foreclosures, which are called REO's.  These are foreclosures that are back in the bank's ownership and have been listed in put in the Sequim MLS and the Port Angeles MLS.  This site pulls up the foreclosures that are listed in the Northwest MLS and are foreclosures.  The site is Sequim Foreclosures.  You can also just click on the above image.
Sequim Foreclosures
If you search my blog, Sequim Real Estate Blog, with the phrase foreclosures, you will find many articles, videos, and links to Sequim foreclosures.
Are Sequim Foreclosures a Bargain?

Sequim foreclosures may not be the best values right now and using the online Sequim MLS will be your best bet for finding the ideal home at the best price. …

Is Your Sequim Home in Foreclosure or Close To It?

Foreclosure Process in Sequim Do you own a Sequim or Port Angeles home that is now in foreclosure or just a month or two away from the foreclosure process? …

Jun 20, 2010 … I've showed several Sequim foreclosures recently to several clients. One of these properties is a nice five acre parcel in a great area, …

The foreclosure process of many homes around the country is being challenged because of allegations of wrongful procedures by financial institutions. …

Foreclosures are not just hitting "average folk." Even the rich and famous … The foreclosure saga of Ed McMahon, 85, Johnny Carson's former "Tonight Show" …

As a real estate attorney who handled many foreclosures and short sales, and now who represents buyers in short sales as a real estate agent, …

Sequim Foreclosures, Port Angeles Foreclosures, and Short Sale Opportunities for Buyers …. in utah and your post on Sales and Foreclosures looks right on! …

The following foreclosure database is a subscription service I pay for, but I offer it to you here at no cost with the permission of the largest foreclosure …

When we speak of a foreclosure, we are referring to a note and need of trust which is in default. The note is the evidence of the debt, and the deed of …

Apr 25, 2010 … What effect does a foreclosure or a short sale have on your credit score? Negatives on a credit report are scored by three factors: recency …
Search for your Sequim foreclosures and then email me at chuckmarunde@gmail.com or call me anytime at 360-775-5424.
Sequim foreclosures courtesy of Chuck Marunde.
Last Updated on September 2, 2019 by Chuck Marunde