Buyers are looking at Sequim homes listed for sale, but many homes that are for sale are not in the MLS and are not even on the market where buyers can find them.  How can that be?  I will explain.
Sequim Homes Listed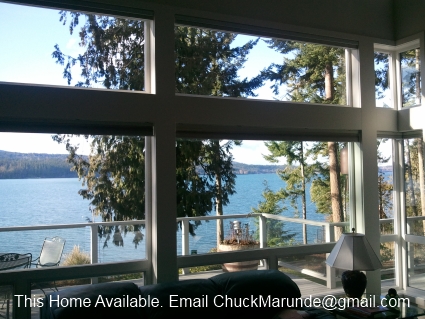 Sequim Homes Listed for Sale
I have several buyer clients who can't find the home of their dreams among the Sequim homes listed, and what we are looking at in the MLS are the same listings we have been looking at for months.  My clients ask me periodically, "Well, are there any new Sequim homes listed for sale we might want to fly up to look at?"  I have to answer, "No.  There aren't, but maybe this spring there will be."
Sequim Homes Listed or Not
Here's the truth.  Many homeowners who want to sell their homes have taken their homes off the market in the winter months.  Now my buyers, and other buyers, who are diligently searching Sequim homes listed for sale, and who are qualified buyers, cannot buy these homes.  We have no idea where they are or how much they are.  We don't even know the homeowners still want to sell.
So why have homeowners taken their homes off the market when there are perfectly qualified buyers looking?  This isn't rocket science, and the answers are obvious, at least once I state them.  These are real true answers homeowners have shared with me.
"We got tired of having our home for sale and never getting any showings."
"We had our home listed for so long, we just decided not to renew it with our agent and maybe next spring, we'll put it back on the market."
"We didn't like having to clean up our house every time we had a showing."
"We just found it stressful not knowing if we are going to sell our home or not, our agent never communicated with us, and nothing was happening."
"We figured the spring was when buyers would be looking, so we'll just wait."
All these answers are logical, but these homeowners who all want to sell badly are missing out on buyers, like my buyers (and others) who are ready, willing, and able to buy.  I have been showing homes every month throughout this winter.  Homeowners may think there are no buyers, but there are buyers.  Sure they are few and far between, but if your home is not on the market, you certainly won't connect with that one buyer for your home.  No one can guarantee that you will sell your home if it is in the MLS, but I can guarantee that if your home is not for sale, you won't sell it.
I sold a home a few weeks ago, sold a lot this week, wrote an offer on a house this week that was countered, and I am writing an offer on a large home this afternoon.  This is all absolutely true, so if anyone says there are no buyers, please don't tell me or my clients.  Homeowners, may I humbly suggest you list your home with me?  We need more Sequim homes listed for sale.
Last Updated on September 4, 2011 by Chuck Marunde