How to find your Sequim home, that is the question.  If you live outside the Sequim area, and especially if you live in a state far away from Sequim, you probably are not intimately familiar with the Sequim real estate market.  If you've lived in Morgan Hill or Santa Barbara for a couple of decades for example, you may not be tuned into prices in the Sequim market, and I'm guessing you do not want to overpay for your retirement home. 
There is a logical and sequential process to search for and identify your ideal Sequim retirement home, and there is an intelligent process that will help you get familiar with pricing long before you arrive in Sequim to look at your list of homes.  I've been helping clients work through this process successfully for many years, and it occurred to me that you might like to know how many before you have found the best home, negotiated the best price, and made the transition to Sequim successfully.  Here is a synopsis of that process (How to Find Your Sequim Home) with links to help in each step along the way.
How to Find Your Sequim Home with the Sequim MLS Online
The first step  is to search the online Sequim MLS and filter through the possibilities.
The Best Sequim MLS Online Search Site
A Video on How to Find Your Sequim Home with the MLS Online
Sequim Real Estate Market Reports
How to Find Your Sequim Home with the Right Real Estate Agent
Finding an Professional and Experienced Real Estate Agent
How To Research Your Next Real Estate Agent
What Defines a Good Real Estate Agent
Buyers Want Qualified Real Estate Brokers
How to Find Your Sequim Home – Negotiating
How to Negotiate the Best Price and Terms
Negotiating Price for Adults Only
Learning More About Sequim WA
100 Reasons Sequim is the Best Place to Retire (the first 25)
The Sequim Blue Hole or Rain Shadow
Sequim Recreation and Activities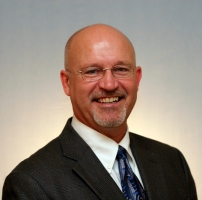 I hope this information is useful.  It is all absolutely free with no registration requirements.  You can search to your heart's delight on my sites without revealing your identity and gather all the information you want without annoying salesman calling you and harassing you.  When you're ready to come and look at homes, I am hoping you'll think of me and hire me as your your Sequim Buyer's Agent.  I cost you nothing, because the seller's pay my fee.  I love representing you as your buyer's agent, negotiating against the seller for you, and yet the seller pays my commission at closing.  Doesn't seem fair, does it? 
Learn more about me at Sequim Buyer's Agent Chuck Marunde, your personal guide on how to find your Sequim home.

Last Updated on September 2, 2019 by Chuck Marunde