Sequim homes are being shown and sold over this holiday season in a rainy and overcast November.  July and August and September were very busy.  I wrote about how Sequim Home Sales in September doubled last year's September sales.  I wrote on September 24th, "I think it is fair to project November and December will have substantially more sales than the same months last year."  I'm seeing that trend continue, and that is good news.  I share this so sellers can know that people are selling their Sequim homes during these winter months.  Too many Sequim and Port Angeles homeowners think they won't sell their home in the winter months, and yet a home is being sold every work day of the week.  Now is not the time to take your home off the market.

Sequim Homes Being Shown
Buyers are looking at homes the day before Thanksgiving and the day after.  I showed a lot of homes myself on both days.  And another agent has an offer on one of my listings.  Do not assume that buyers are not coming to look.  They are, even during the holidays.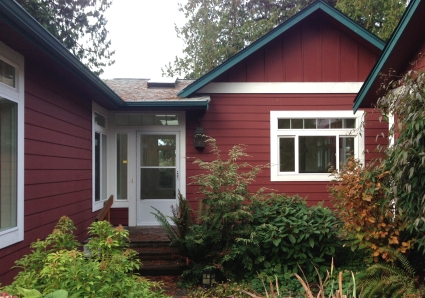 Sequim Homes are Selling
I sold this home recently in Sunland at a fantastic price, and I drafted an offer on another Sunland home today.  We seem to be past financial concerns about the Sunland Golf Club, and while that seemed to put off some buyers for a while, they are back.  For anyone who has driven through the Sunland community, you know how beautiful it is.  Although 85% of the Sunland residents don't play golf, they love the park-like beauty of the community.  Sunland is now a hot spot in Sequim.
Sequim Homes and Waterfront
Sequim waterfront properties are also hot.  These are properties that tend to be in the upper price range, but buyers want waterfront or Sequim water view properties.  Here's a Sequim waterfront property that is probably one of the best deals on the beach.
If you're thinking about coming to look at Sequim homes, come now or come later, but know that every day of the week, except Thanksgiving Day itself, buyers are arriving to look at homes, and they're writing offers on their ideal retirement homes.
Last Updated on November 26, 2012 by Chuck Marunde