A Port Townsend water view home built by one of the premier custom home builders in the Northwest is now on the market, and I think this luxury home is worth talking about. You'll want to see more photos, which you can see at Port Townsend Water View Home. Finding a home like this in an area as extraordinary as Port Townsend on the beautiful Olympic Peninsula is a real find, especially if you're used to seeing homes like this in California or around the Seattle water fronts at three times the price. This home is on the market for $479,000.
Here's the MLS description of this Port Townsend water view home: "Gorgeous Port Townsend water view home with amazing architecture, a living room with windows that capture a piece of Heaven on the Olympic Peninsula and the spectacular sunsets, the lights of Victoria, and the beauty of the Port Townsend area. A dumbwaiter to all levels, a romantic fireplace, radiant floor heating, a modern kitchen, and amenities like a marina, an indoor pool, a clubhouse and miles of incredible beaches. Built by one of the finest builders in the Northwest."
Port Townsend Water View and Beaches
This home has access to a community beach, so I spent some time on the beach yesterday. Maybe this photo says more than words: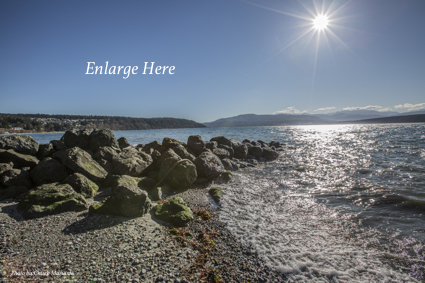 I love Port Townsend, and if you haven't visited, you will enjoy walking around downtown, on the docks and on the gorgeous beaches. I think you'll love the Port Townsend water view.
Last Updated on September 27, 2019 by Chuck Marunde