Sequim beachfront property is hard to find, but if you want a private dock, good luck because a private dock these days is nearly impossible to find, and you can't build one anymore either. But there is a Sequim beachfront property with a dock listed for sale, and here it is.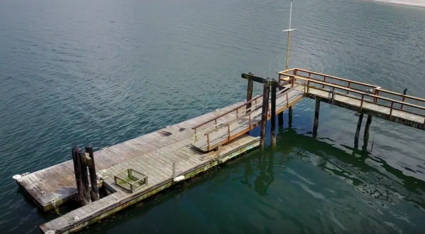 Sequim Beachfront Property
Here is the MLS description: "This Sequim beachfront property has majestic views of the bay and beyond. A boaters dream with 114ft of beachfront access and tram access to a private 200 ft pier and 20' X 60' dock allowing ample yacht moorage and space for kayaks, sailboats, paddle-boards and more. This home boasts three master suites (one with en suite kitchen and sitting/dining areas), wine cellar, five fireplaces and a lower floor great room with additional (third) full kitchen – excellent for entertaining!"
Sequim Beachfront Property
And we cannot resist sharing this aerial video drone, which you'll love if you want any kind of private dock and pier.
Learn more about this property with photos and more detail at Sequim Beachfront Property.
Last Updated on September 6, 2019 by Chuck Marunde