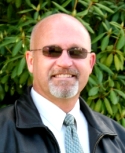 You can bet Sequim and Port Angeles real estate agents are and will be leaving the business.   The front page news around the country is that real estate brokers and agents are quitting the business in droves.   This is no surprise, of course, but it is unfortunate.
The writing has been on the wall for a while, but I do think some people are going to be shocked when some local agents and brokers go out of business.   Those of us who are in the business won't be shocked, because we know, or at least we think we know who will be gone this time next year.
"Brokers Go Bust.   Changing names, merging, consolidating, filing bankruptcy and closing branches was on the order of the day throughout 2008 as literally thousands of real estate brokerages companies went out of business during 2008. This included many independents as well as franchises from just about every major brand including Century 21, EXIT and RE/MAX. Also filling for bankruptcy is national franchise Help-U-Sell and Web 2.0 newcomers such as Igglo. 2009 may see even more brokers closing up shop than 2008."   [Inman Real Estate News]
"Since the end of last year, about 2,800 Washington agents have abandoned the business, a decrease of about 9 percent, and hundreds more have put their licenses on hold, according to the state's Department of Licensing. . . . Many others are toughing it out by moving from well-known brokerages to smaller firms that allow them to keep 100 percent of their commission. . . . Real estate agent Len Brandt left RE/Max Eastside Brokers and moved to independent company NW Real Estate earlier this year largely because he couldn't afford the higher fees at the larger firm during the down market."   [Read the full article in the Seattle Business Journal.]
"In Cape Coral, Fla., where only 30 percent of agents sold even a single home last year, real estate agents are 'dropping out' daily, says local realtor Ginette Young. The Oregon Association of Realtors reports an 11.5 percent decline statewide of licensed agents in the past year.   Many of those who leave quietly shelve their signs. Others go out big: In Gilbert, Ariz., the fastest-growing city in the fastest-growing state, RE/MAX 2000 closed 13 offices throughout the Valley of the Sun, laying off at least 20 employees and scores of contract agents right before Christmas. The company couldn't meet its expenses."   [Read full story at Housing Crash – Realtors Quit.]
A large Portland Broker with 56 agents filed bankruptcy recently.   "The office expansion and billboards? . . . Those expenses turned into the company's biggest unsecured creditors.   . . . 'We ran out of money to pay them,' Haskins said. "The business just wasn't viable.'"   [Read full story at Real Estate Broker Bankrupt.]
"Jack Jentzen never saw it coming. Four years ago, as a real estate agent in Elgin, Ill., he was enjoying the rewards of the most frenzied U.S. housing market in decades, and money poured in. Now he's fighting to keep his home. . . . Tens of thousands of Realtors have been forced to quit the industry in the past couple of years. Some are enduring their own agonizing foreclosures. Agents who had staked their fortunes on galloping home sales now struggle to afford health care, utilities and other basics."   [Read full story at Realtors Live Close to Edge.]
What will happen in Sequim and Port Angeles?   Unfortunately, more of the same.   This is a nationwide experience, and real estate brokers in Clallam County are not exempt from the market downturn.   Here are a couple of business 101 principles that will most likely cause one or more brokers to close their doors before next spring in Sequim and/or Port Angeles.
A business can operate only so long in the red before it is forced to close its doors.   When fixed and variable expenses exceed income for too long, there is trouble looming on the horizon.   A ship can take on some water, and it can take on small amounts of water for longer than most people think, but eventually the ship begins to rest uneasy, and ultimately it tilts slowly and sinks.   For real estate brokers that have taken on massive quantities of debt, and who have huge monthly fixed expenses, these expenses are water filling the ship.
Let's face it, real estate commissions are drastically down, and there is no reliable data to indicate that real estate commissions are suddenly going to save these brokers.   It is my opinion, and this is not exactly rocket science, that a couple and maybe a few real estate brokers will close their doors in the next six months in Sequim and/or Port Angeles.   While some agents will leave the business entirely, other agents who can weather the storm will transfer their licenses to brokers who have less overhead and where they can keep more of their real estate commissions.
I wrote an article months ago about how Traditional Real Estate Brokerage is Dead, and I did get some heat from colleagues about that article, but the devastating real estate market combined with old fashioned business models has created a very caustic environment.   This environment is going to put some of those traditional brokers out of business.   I would be glad to be wrong about this.
I'm pleased that my own brokerage is probably one of the lowest overhead brokerages in all of Sequim and Port Angeles, and at the same time I believe I have the largest Internet presence of any agent and broker on the entire Northern Olympic Peninsula.   While buyers are not pulling out their checkbooks right now, they are using the Internet.   While my business model has great promise for this market and when the market comes back, I fear for some of my colleagues, because some ships appear to be taking on too much water.
Chuck Marunde, J.D.
Broker/Realtor
SequimRealEstateNews.com
Last Updated on June 17, 2019 by Chuck Marunde