What makes this Sequim Buyer's Agent tick?  If you are going to retire and move to Sequim, you may be doing your due diligence to find a qualified and experienced Sequim Buyer's Agent. The question, "What do buyers from outside the Sequim area really want from a Sequim Buyer's Agent?" gets to the core of what I do everyday.  
Sequim Buyer's Agent On a Mission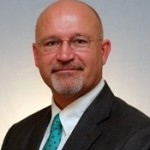 How a Sequim Buyer's Agent addresses this question and how he views his clients will be the guiding force for his business model and everything he does for his clients, or doesn't do for his clients. 
Sequim Buyer's Agent – Personal Mission
My personal passion is to help buyers who are retiring to Sequim search for their ideal retirement home (or land), negotiate the best possible price and terms, complete all the due diligence necessary to protect them, and get all the way to closing without any problems.  There is much more to these simple steps than most people comprehend.  Having been a real estate attorney for 20 years, I could recite a long list of traps for the unwary that catch people all the time.  So doing it right is no small task.  As a buyer's agent it is my passion to help my buyers do it right, with the greatest amount of success and the least amount of stress.
Why is this my passion?  One reason is that my whole life has been real estate, starting in the mid-'70s as a Realtor, then as a real estate lawyer, and again as a real estate broker and teacher and author.  The other reason helping buyers like this is my passion is because part of my life mission is to help people improve the quality of their lives.  This is one way I personally fulfill that mission one client at a time.
Sequim Buyer's Agent – Huge Benefits to Buyers
So the key question I asked myself years ago is, "What do buyers from outside the Sequim area really want from a Sequim Buyer's Agent?"  Every day I answer that question as my mission statement.  That's why you'll find the most powerful and easy to use tools for searching the Sequim MLS, for real estate market reports, for real estate price analysis, for specific articles written for buyers about every aspect of buying Sequim real estate, and why I've written an entire book about buying Sequim real estate just for buyers. 
My buyers do love the fact that I don't cost them anything. Seller's have agreed to pay a commission to any buyer's agent when they signed their listing agreement.  So I get to represent my buyers and negotiate against the seller's best interest, and yet the seller pays my commission.  This is why I don't have to charge my buyers a buyer's agent fee.
Ultimately, all of the benefit flows to you as a buyer.  I hope this helps you understand me as a Sequim Buyer's Agent a little better, and I hope you'll feel that there is a personal benefit to you in retaining me as your Sequim Buyer's Agent.
Last Updated on September 6, 2019 by Chuck Marunde