What about Sequim foreclosures? Are there some opportunities for buyers with Sequim foreclosures? Today Zillow reported that 18.8% (almost one in five) homes in the U.S. are underwater, meaning they owe more than their homes are worth. That is almost 10 million homes that are underwater.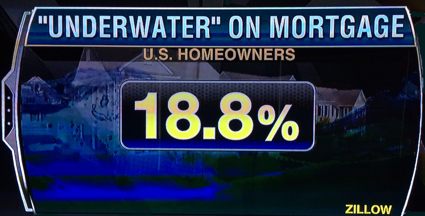 Sequim Foreclosures Not Common in Sequim
On a national level, the group of home buyers called millennials (basically 24 to 34 years old) are not buying homes like they did from 1990 to 2005. Thirty percent of millennials feel it is better to rent than to own right now. The job market for them is still weak, and many millennials are living at home with their parents. For the large numbers of young people that purchased homes with easy mortgage money, many are underwater, and many have lost their homes to foreclosure.
Sequim Foreclosures Different Story
Sequim is a different story. We never had a large population of millennials in Sequim, and that means we haven't suffered the large numbers of foreclosures. Retirees who have been moving to Sequim for decades are financially conservative and not dependent on new jobs or the fluctuations in the economy. Their pensions have taken a hit during this recession as mutual funds have dipped, but they live within their means and their homes are not underwater. 
This explains why there are not many Sequim foreclosures and why the real estate market has been much more stable in the Sequim area. You can still look at foreclosures in our Sequim MLS, but very few retirees find a foreclosure they would consider their retirement dream home. See the full list online at Sequim Foreclosures.
Last Updated on September 21, 2019 by Chuck Marunde