For decades real estate agents represented the seller either as the listing agent or as a sub-agent of the listing agent.   That meant that if you hired a Realtor to help you find a home and draft an offer and negotiate, that agent whom you thought was working for you was actually a sub-agent of the listing agent, and that was the law around the country.   In other words, "your agent" was really working for the seller.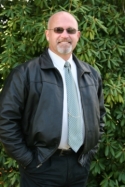 But consumers woke up one day as if out of a long dark sleep, and demanded that the misrepresentation stop.   Consumers wanted their own agents who represented their interests and not the sellers' interests, directly or indirectly.
In 1983 the Federal Trade Commission concluded that 72 percent of all buyers believed the agent they worked with was representing their interests. The report was the catalyst for a nationwide legislative movement that forced the real estate industry to disclose who their Realtor represents. By 1988, most states had disclosure laws.   This also woke consumers up to the need to be sure they addressed this issue when hiring an agent.   Agents began to respond to the need as buyer's agents.
Janet Branton, executive director of the 44,000-member REBAC (Real Estate Buyer Agent Council) said, "A survey conducted in 2001 found 46 percent of home buyers used buyer representation. Buyer representation is not the exception anymore, it's the norm. Consumers now know they have the right to be represented."
Here's something I find interesting.   Many buyers from outside the Sequim or Port Angeles area will see a sign and simply call the agent off the sign.   That's fine, but here's where it gets interesting.   The majority of these callers assume that the listing agent they call can represent them as their agent, too.     Many hire that agent to write an offer on that agent's listing without any thought to the inherent conflict of interest.   I've interviewed many buyers and other agents, and there is almost never any attempt by buyers to interview their agent, to do their due diligence on experience and knowledge, or to discuss dual agency.
Dual agency is legal in Washington, and it is codified as legal in RCW 18.86.   That certainly doesn't prove it's in your best interests.
As much publicity as dual agency has gotten (and all the lawsuits over it), and as much as "buyer's agency" has been discussed and written about, many buyers are still unaware of the need to hire their own buyer's agent.
I strongly recommend that you hire your own buyer's agent in Sequim or Port Angeles.
I am also a Buyer's Agent for buyers throughout the State of Washington and can be reached at chuckmarunde@gmail.com or on my cell phone at 360-775-5424.  With email, faxes, and the Internet tools available, retaining me from anywhere in the state is easy.  Want to see more of my background?  Chuck Marunde as Realtor and Retired Real Estate Attorney:  Resume
Last Updated on December 10, 2009 by Chuck Marunde