Flying to Washington state to look at Sequim homes is an exciting event I know.  My hope is that I can give you valuable free information on this Sequim real estate blog that will make your trip to look at Sequim homes more productive and very enjoyable.  Whether you decide to buy a home or not, Sequim welcomes you.
A Trip to See Sequim Homes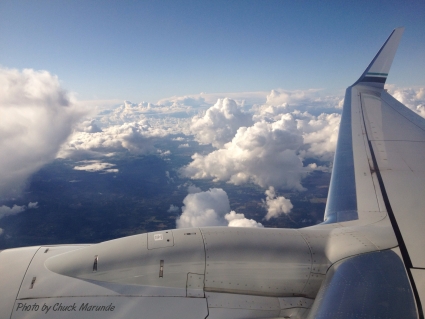 Heading Toward Sequim Homes
Flying to SeaTac is not a bad flight from just about anywhere in the U.S.  A two to three hour flight covers most of the country, and the drive from SeaTac to Sequim is two hours or more if you stop to eat.  I'll tell you where I eat when I fly in and out of SeaTac.  Instead of getting caught in the busy I-5 traffic congestion, I prefer to stop halfway between SeaTac and Sequim in Silverdale.  There are several nice restaurants in Silverdale, including my favorite (and my daughter's favorite), The Olive Garden.  There's also a Red Robin, an Applebees, Silver City Restaurant and Brewery, and more Silverdale Restaurants.
Preparing to Look at Sequim Homes
I won't list all the resources available on this site and through my many other sites.  I've done that elsewhere, but perhaps the best way to learn about them is to simply search this site and the links in the right hand column.  I made it my goal years ago to provide retirees moving to Sequim more free online Sequim real estate resources than any other broker by an order of magnitude, and I achieved that goal, although I'm far from done.  The resources are all online.  Your mission, should you choose to accept it, is to find all these resources I created and effectively use them to do your due diligence and find your perfect retirement home among all the Sequim homes listed for sale.  There are over 1,000 articles on this blog alone written specifically to help buyers like you on almost every aspect of buying a home in Sequim.
Enjoy Your Sequim Tour
If there is anything in advance you would like to know about Sequim or Sequim homes before you arrive, please don't hesitate to call on me by email or phone, 360-775-5424.  And while you are here, if you would like to visit over a cup of coffee, I would thoroughly enjoy meeting you and answering your questions or just chatting about what it's like living in Sequim.  My hope is that your search of Sequim homes will be fruitful.
Last Updated on January 8, 2012 by Chuck Marunde