Many Sequim homes for sale are not selling in Sequim and Port Angeles, and this could also be said of homes for sale all over the country.  Would you like to know what the number one complaint is for home owners who have listed their home with a real estate agent?  It is by far the number one complaint of homeowners with Sequim homes for sale.
Sequim Homes for Sale Complaint No. 1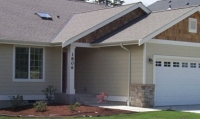 "I listed my home with a real estate agent, and they put it in the MLS, ran a couple of local ads, and that was it.  Nothing has happened, and I haven't heard anything from my agent in months.  I'm not happy at all with my agent, but I'm stuck with this long term listing agreement."  This is the biggest complaint of those with Sequim homes for sale as it is all over the country.
This complaint is so common, it has practically become the rallying cry of homeowners all over the country.  So what is a homeowner to do if they are in this situation? For those homeowners with homes for sale who currently have this same complaint, here is a practical approach to an old dilemma from both a legal perspective and a real estate marketing perspective.
Sequim Homes for Sale Don't Sell Themselves
Let's talk about marketing Sequim homes for sale.  The real estate business has been changing over this past decade, and especially over the past five years.  Traditional real estate brokerages have used print advertising heavily to sell real estate in the past.  Built into their marketing plans, which they taught to all their agents, were marketing techniques, such as holding open houses, sending out "just sold" cards, farming neighborhoods with mailings, using flyers, and relying on walk-ins and hoping the phone would ring.  They were also taught to do a lot of cold calling on expired and withdrawn listings as well as FSBOs.  Some large franchises used billboards and radio, and the impressive offices were large buildings with a couple of hundred agents.  Notice that all of these methods were used 30 years ago, which is when I first started in the real estate business.  Do you think marketing and consumer preferences have changed?  Absolutely!  Marketing homes for sale might still involve some of these techniques, but the mix has changed, and there is much more that can be done with today's advanced technologies.
Sequim Homes for Sale Changed
There is a huge marketing challenge for all Sequim homes for sale.  Nearly all of those traditional marketing techniques have been dying a slow death.  Newspaper print ads and magazine print ads are woefully ineffective for selling homes today.  As I am fond of saying, "That's not front page news . . . for those who still read the front page."  Buyers hardly even look at newspaper classifieds to search for a home today.  They simply jump up on the Internet and search to their hearts' content.  It's far more efficient, allows them to see all the  Sequim homes for sale in the MLS, not just a few dozen, they can do it without annoying salesmen bothering them, and it's free.
It's no wonder that salesmen who simply list a home, put their homes for sale in the MLS, run a local ad, and hope for a sale are not getting results.  On top of that, far too many agents are terrible at something very important to clients called "customer service."  But for some agents spending a lot of time communicating with clients is not part of their business model.  I know top producers who specialize in simply listing properties.  They give homeowners one heck of a good listing presentation, and then that's it.  The agent does very little beyond putting their homes for sale in the MLS, because he/she is waiting for some other agent to sell the home.  The theory is if you list enough properties, other agents will sell enough of your listings and you'll make a good income.  But that ignores individual clients doesn't it?
None of this is very consumer-centric.  None of this places the homeowner at the center of the marketing plan.  And guess what?  Those with homes for sale figure this out after months of nothingness.   They don't like being ignored, and they are not amused when their home isn't being marketed effectively.
So for the many good people with Sequim homes for sale, what can be done?  When I was still practicing real estate law, clients often came to me with the question, "How do I get out of a listing when my agent hasn't done much of anything to sell my home?"
First, if your listing agreement is coming up very very soon for expiration, then now is the time to find a truly experienced agent who is very good at marketing in this new world we live in with technology and the Internet.
Second, if your listing agreement doesn't expire for a while, you are perfectly within your rights to ask your agent to withdraw the listing immediately, which means the listing is terminated.  There's nothing wrong with a homeowner saying to their agent, "Look, I want to be honest with you.  I'm not really satisfied with the work you've done for me.  No hard feelings, but I don't want to continue the listing under these circumstances, and I think it would be best if we went our separate ways, so I'd like you to terminate the listing agreement effective today, or at least by the end of the day tomorrow."  By the way, the first response your agent will give you is, "I don't have the authority to cancel the listing.  I'll have to talk with my broker, but I'm not sure if she will agree."  Fine.  Go talk, but terminate the listing immediately.
How will your agent's broker respond?  Well, it would be hard to imagine your broker not agreeing to terminate the listing, because the alternative is not very pleasant.  In essence your broker would be saying indirectly, "No, I'm not going to terminate the listing agreement.  We have a contract, and I've spent time and money to market your home.  I'm going to force you to continue to work with us, even if you don't want to and even if you feel we are incompetent."  Of course, they would never say that precisely, but isn't the result pretty close to something like that?  Any broker that takes that approach should probably read "How to Make Friends and Influence People."
In my own practice, any client of mine has the right to terminate the listing any time they want, no questions asked.  Why in the world would I want to force a client to work with me if they didn't want to.  As a practical matter, my clients don't cancel listing contracts with me, because I am willing to prove myself week after week, and my clients are generally very pleased with the extensive marketing I do with all my Sequim homes for sale.
From the legal perspective, if a Broker refused to terminate the listing agreement, if he has not fulfilled his contractual obligation to market your property effectively and keep you informed and to do all the other things he promised, then your broker has breached his contract with you, and your are entitled to terminate the listing agreement.  There is a great deal of case law precedent on this subject.  The case law says that you have the right to terminate the listing if your broker has not performed under the terms of the agreement, although you may have to reimburse him for actual advertising expenses incurred, which usually turns out to be not very much, like a couple of hundred dollars for print advertising.
Among all the Sequim homes for sale, if your home is for sale and you are unsatisfied with your agent, don't play the victim and do nothing for months and months while you lose money and time.  Take charge and be assertive.  Hire the agent you believe has the marketing saavy to get your home sold.  Don't worry about hurting someone's feelings, because that timid approach could cost you a sale or tens of thousands of dollars.  And if you miss the best time of the year to sell your home because of poor marketing, you may have lost another year.
Sequim homes for sale won't market themselves.
Last Updated on July 27, 2012 by Chuck Marunde