Some Sequim homes for sale have not sold even after being on the market for a long time.  Obviously, the state of the real estate market has a lot to do with listings that have not sold.  We haven't had the influx of buyers from years past, and the inventory of Sequim homes for sale is large and not turning over as it did in the first half of this decade.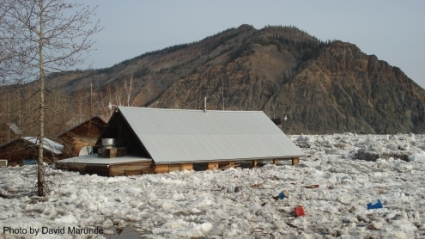 Are Some Sequim homes for sale are overpriced?
A home that is overpriced is not going to sell.  We all get that.  Yet there are still many homes on the market that are overpriced.  Is that because the seller doesn't know, or because he is stubborn, or because his real estate agent doesn't know?  Pick one and you're probably right.  ("All we need is that one buyer who falls in love with the place."  Right.  That's the line we always use when we can't sell a home.)
Some Sequim homes for sale are just weird.
Nobody wants a weird home, except the people who built it.  My clients and I have seen some of the strangest floor plans and most unusual architectural styles (or lack thereof).  Here's the clincher.  Someone who builds a weird home and it is now one of many Sequim homes for sale, sincerely doesn't understand why the ideal buyer doesn't come along and just snap it up.  There are Sequim homes for sale that fall into this category.
Sequim homes for sale . . .
. . . must be what buyers want.  If you intend to purchase a home in Sequim or Port Angeles, one of the major elements of your decision, in my humble opinion, ought to be the "resellability" of the home.  If your home is not something buyers will want, you may be stuck with it when and if you decide to sell, and that time comes far sooner than most people think it will.  Grand kids live too far way, and you want to sell and be closer to your family.  Health issues force you to move elsewhere, or the death of a loved one changes your plans on where you want to live.
In the photo above, a home in Eagle, Alaska was caught by a spring flood on the Yukon River, which occurred while I was visiting family near Eagle two years ago.  Chunks of ice the size of houses came roaring down the river wiping out the entire original Eagle Indian village, and many houses in the new city of Eagle.  I've used this photo to emphasize the point that you don't want to buy a home in the wrong place or that is not sellable.  [I used to hike the mountain in the horizon.]
Many people who did purchase homes in Sequim or Port Angeles that are unusual or weird or in a bad location are now in serious trouble as they cannot sell their home at any reasonable price.  There are plenty of Sequim homes for sale that have good floor plans in nice areas and are reasonably priced.
Last Updated on July 27, 2012 by Chuck Marunde