Are Sequim homes for sale overpriced?  Some are overpriced, but many are extraordinary deals.  I spent a couple of days showing out of town clients homes, and we had a great time.  Looking at homes is always fun for me, and helping clients find the perfect home is exciting.  Three of the homes on our list recently sold.  Two of the remaining homes are at the top of the list, and these two are reasonably priced,  but three of the other Sequim homes for sale are grossly overpriced . . . by any standard.
Sequim Homes for Sale Overpriced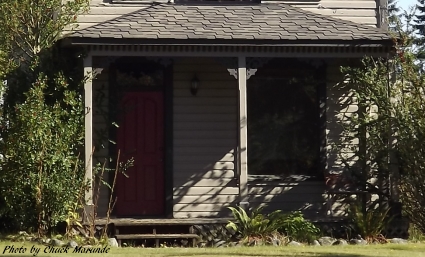 One overpriced home is about 2,000 square feet, was built about 30 years ago, has been remodeled to some degree, but many things are old and original.  There are some add-ons.  Closet doors are the cheapest and get hung up.  Some carpet is old.  There are 2.5 acres, but nothing special.  In my opinion, this home should be listed for sale at about $285,000.  How much is it listed for sale in the MLS?  $440,000.   Another home we looked at is listed at about $475,000, but both my clients and I strongly felt it should be about $350,000, or less.  Thesse homes are dramatic examples of Sequim homes for sale that are grossly overpriced.  There aren't many like these that are so overpriced, but these are in my humble opinion.
Sequim Homes for Sale Extraordinary Deals
On the other hand, we looked at two homes that are extraordinary homes, and are reasonably priced.  Imagine a beautiful home in a private setting on several acres.  Add a water view.  Add peace and quiet.  Add custom quality construction.  Add all the features you want in a retirement home.
Sequim Homes for Sale – How to Price Your Home
When your looking at Sequim homes for sale in the MLS online, you can do a lot of valuable comparing, but it won't be complete.  When you come to Sequim to look at your small list of filtered homes, you will complete your comparisons, and you will begin to have a sense of what homes are reasonably priced and which ones are overpriced, and which homes are grossly overpriced.  You don't have to be a Realtor, and you don't have to be an appraiser.  Look at enough Sequim homes for sale and you'll know.
Last Updated on March 19, 2012 by Chuck Marunde