Sequim homes are selling in what I would describe as a hot market.  Whether it is temporary or permanent remains to be seen.  I do think there is a seasonal component, since July through September are the three best selling months of the year.  That may account for the Sequim homes that are selling as well as the land which is selling better than it has for several years.  But I did not see this much activity in either of the last two years during this time of year.
Sequim Homes Selling to Out of Staters

Sequim Homes in Best Areas With Best Floor Plans
This gorgeous home sold recently.  I represented the buyer.  It not only has the floor plan of a retiree's dream, it has a water view worth a million dollars in San Fransisco Bay or Puget Sound.  Of course, property is a lot less expensive in Sequim and around the Olympic Peninsula.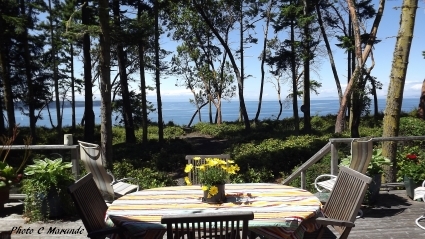 Sequim Homes Selling For Good Reasons
Why are Sequim homes selling at an accelerated pace suddenly?  My clients have various reasons for buying now.  For some now is simply the time to make the move (from CA, TX, NV, AZ, CO or D.C.).  For some, the retirement alarm went off, and there's no better time to get out of L.A. or N.Y than the present.  For others, concerns about the 3-day food supply in Los Angeles and all the talk about a depression makes Sequim look like a Heavenly escape.  And for many it is the lowest interest rates in history combined with home prices "at or near a bottom."  And many retirees are realizing that the best homes in the best areas in Sequim are selling every week, and those homes are forever gone from the inventory.  And lastly, Sequim appeals to most of us because objectively it really is an incredible place to live (see Ten Reasons Why Sequim is The Best Place to Retire).
No wonder Sequim homes are selling fast suddenly.
Last Updated on September 2, 2019 by Chuck Marunde