Sequim Real Estate – Buying your retirement home in Sequim, Washington is full of challenges.  There are so many traps for the unwary, so many salespeople trying to get into your wallet, few who truly put your interests above all else, and you must navigate carefully to find the right home,  the right inspectors, and the right price and terms in a place where you don't know anyone yet.  For every wise decision you could make in your move to Sequim, there are a hundred poor decisions that you could regret.  Are you getting wise counsel?  It's a dog-eat-dog world out there, although sometimes there's just one shark circling, but one bad decision could be like one bite with long term consequences.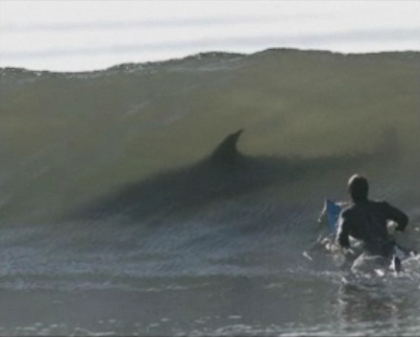 First, you have the challenge of trying to find the perfect home at the right price, and the challenge of finding a professional and trustworthy buyer's agent.  Uncertainty like this is stressful!  I take the uncertainty almost entirely out of the process for you by my step-by-step, logical, professional, and experienced approach to finding that perfect retirement home, drafting an offer with a price and terms that are ideal for you, and in working through the negotiation process and through the dozens of critical details all the way to closing.  As a 20-year real estate attorney and now broker, I know how to take care of my clients from beginning to end, and I know how to protect them.  Clients tell me over and over again how this has reduced their uncertainty and given them a sense of confidence and excitement that they will reach their goal of finding their retirement home in Sequim.
Second, I believe the process of looking at homes with you after we've narrowed the list down can and should always be a positive and exciting experience.  We may find several perfect homes on the Internet and in our MLS, but you never know what a home is actually going to look like until we walk through it, touch the kitchen countertops, and experience each home with all your senses.
Third, my goal is to help you find your perfect home where you can say, "This could be my home!  I could live here, and enjoy my home and my life in Sequim!"  I want to help you find the home where you can live comfortably and enjoy your passions and hobbies, and where life has meaning for you.
Fourth, I hope to help you discover the real Sequim as you plan to move here.  Sequim is unquestionably one of the most incredible places to live, and I'm not talking about the beauty or the peace in our rural area:  I'm thinking about the wonderful retirees we have here, where there are more qualified volunteers in almost any subject, hobby, club, or group in any place I've ever lived.  I honestly believe that life in Sequim is richer for retirees than any other town in America.  Whatever you love to do, I'm thinking there is a number of other retirees who feel the same way and who are organized and living the dream here.
My greatest joy is helping someone like you (now living in California, Nevada, Arizona, Texas, Massachusetts, or anywhere else in this great country) and taking everything I've ever learned and leveraging it for you, so your move will be successful in finding your retirement home, that the process will be enjoyable and with the least amount of stress and uncertainty.
This Sequim Real Estate Blog is a free service for retirees moving to Sequim, Washington, one of the best kept secrets in America.  You'll find hundreds of articles, videos, audios and the professional free counsel of retired real estate attorney Chuck Marunde and now Broker, Realtor, and author.  As Chuck likes to say to buyers, "The greatest thing about representing my clients as a buyer's agent, besides the experience I bring to the table, is that I cost my buyers absolutely nothing.  I love this.  I represent a buyer, negotiate the price in my buyer's best interest, and the seller pays my fee.  How cool is that?  My clients love the way this works.  So do I."
Last Updated on July 27, 2012 by Chuck Marunde