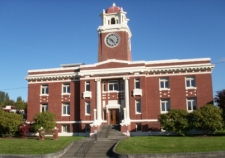 If you are buying real estate in Sequim or even selling, there are some powerful Internet resources online that very few people know about.   Today, I give you more incredible resources absolutely free.
If you have a tax parcel number or the street address, you can look at the database of information of the Clallam County Tax Assessor's office at:
If you can't find the tax parcel number and you don't know the street address, you can do something hardly anyone knows about.   You can pull up the county parcel map at:
Clallam County Parcel Map (You have to figure out how to use this map, zoom in and make sure the settings you check on the right include individual parcels.   Then you will see the last part of the tax parcel number, and you then have to figure out the full tax parcel number and you can input that into the assessor's site above.   It's too bad they make it so hard.)
Would you like to look at recorded real estate documents at the Auditor's office?   Here's the page:
Clallam County Auditor's Recorded Documents
You'll notice that the links that I gave logical names to are actually lengthy html links that are impossible to remember, so may I suggest you bookmark this article for future reference?   Good idea Chuck.
One last useful link is a look at all real estate for sale in Clallam County:
Last Updated on August 17, 2010 by Chuck Marunde