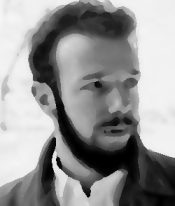 Sounds like the title to a tantalizing new mystery book, doesn't it?   A book like that might  be chock full of suspense with the characters  experiencing emotions ranging from  confusion to  frustration and a maybe even a dash of irritation.
Too bad that what I'm talking about here isn't fiction.   For far too many home sellers, this mystery is all too real and common.   Every day in our market sellers are wondering "What happened to my REALTOR?"
Nancy and I handle a lot of sellers who have had their listings expire from the MLS for one reason or another.   Sometimes it's price, and other times it's lack of attention from the listing agent.   Here's a prime example:
Last summer we visited with a seller that had his home on the market for one year with another agency.   His listing had expired and he was interviewing new agents.    A really good move on his part – sellers should talk to as many potential agents as possible to find a good fit for both them and the agent.   A few days after we talked, he called to tell us that he had chosen another agent but that it was a close call.
His house has now been on the market for over 560 days.   When I pulled up the listing history in the MLS, I noticed that the listing had only been touched once over the past year – and that was to extend the listing agreement. In our MLS, agents input prospects to receive listings as they come on the market – the catch is that if your listing is there BEFORE the prospect is entered by the  another agent, the prospect doesn't receive your listing.   So for approximately 10 months, his listing has sat there unattended and has not been populated into the listing cart of ANY prospect after he was listed.
It's actually sad, isn't it?
The number one complaint I hear from sellers who have had their listing expire is "My REALTOR ® stuck a sign in the yard and disappeared.   I would have lowered my price if they had taken the time to do a market update every few months.   I never heard any feedback from showings, and in the 100 degree summer my house was being marketed with a picture of it with snow on the ground.   What gives?"
I believe that there are some agents out there that think the work stops when you get the listing agreement signed.   That's just not the case.
The gentleman in my example above took all the right steps, he interviewed multiple agents and he didn't pick his agent based solely on price.   So how can Edwardsville and Glen Carbon home sellers avoid becoming the main character in a bad mystery novel?   Arm yourself with these 10 questions for any agent you interview.
1.   How often will you communicate with me?   How will you communciate with me?   (If you prefer a call and your agent prefers e-mail, hash that out now.   Communication is the foundation for a great team, and you and your agent are a team).
2.   How long do you normally take to return a phone call?
3.   How long do you normally take to respond to an e-mail?
4.   Will you provide me with market updates that compare my house to ones that have closed as well as my active competition?
5.   When the seasons change, will you update your marketing materials?
6.   Will you set me up in the MLS to receive automatic e-mails when something new comes on the market that my home will be in competition with?
7.   Can I deal with you personally when I have a problem, or do I have to go through your assistant?
8.   Will you provide me with a monthly status update about where my home is being advertised?
9.   Even if you can't reach the other agent for showing feedback, would you please still call me and at least let me know that?
10.   Will you change MLS descriptions every few months to give my listing a fresh look?
If you receive an unsatisfactory answer to any of these questions, move on to the next agent.   The seller-agent relationship is not like an employer-employee relationship… it truly is a team effort and you must find an agent that matches your style for your home sale to be a success.
Questions about selling your home?   Stop by Sacred Grounds Cafe in Edwardsville every Tuesday from 12 – 1 to have them answered.   We'll be there talking all things real estate – and we'll even buy the latte.
[This article contributed by Realtor Kristina Pratt.]
Last Updated on August 17, 2010 by Chuck Marunde