Sequim waterfront is one of the key attractions to the Sequim coastline.  If you love incredible beaches where you can take some time for yourself and enjoy a relaxing walk with your dog, we certainly have more Sequim waterfront than you can ever walk.  Walking along the beach or the Dungeness Spit at sunset is also a reminder of the beauty of nature on the Olympic Peninsula.  While strolling on a vacant beach one can't help but reflect on life and how precious every day is as the stress of work and financial concerns somehow fade when we are on the beach breathing the fresh saltwater air and feeling the gentle rhythm of the waves.
Sequim Waterfront is Gorgeous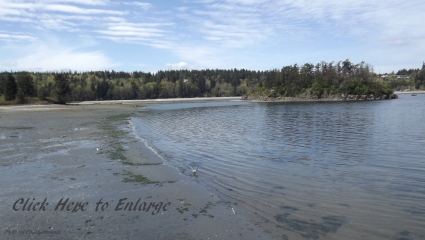 Sequim Waterfront East of Sequim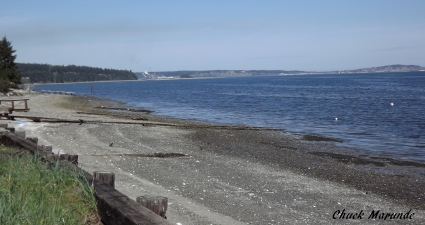 Sequim Waterfront on West Sequim Bay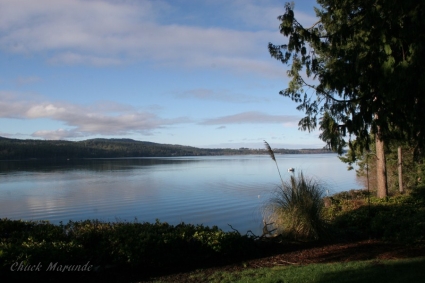 You are welcome to download any of my photos on this blog to your computer and use them as screen savers.  Periodically, you will see right on a photo that you can click on it to view a larger version, and that larger version might make a nice image on your computer monitor.  If you're in California or Arizona or Texas, a beautiful photo of Sequim waterfront property is a sweet remind of what you have to look forward to when you move here.  No wonder so many retirees want to buy a home with Sequim waterfront property or a Sequim water view.  Wherever you will live in Sequim, it is never a long drive to a peaceful walk on Sequim waterfront beaches.
You can look at some of our finest Sequim waterfront and water view homes right now.  Here's is a list of the homes in the Northwest MLS in Sequim with water views:  Sequim Waterfront and Sequim Water View Homes.
Last Updated on May 5, 2012 by Chuck Marunde