A picture of this Sequim waterfront home may be worth a thousand words (and two pictures worth two thousand words), but a photo rarely gives you the same emotional experience as actually being there. I sold this Sequim waterfront home recently, and I want to share these photos, but I wish you could have stood with me when I took these photos.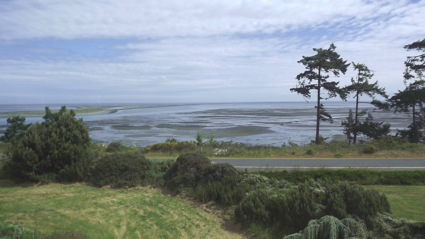 How's this for a view from your master bedroom?  This is a rare Sequim waterfront home, and it would be hard to find one like this anywhere on the Strait of Juan de Fuca.  From these windows you can see Canada, the San Juan Islands, Mount Baker, and the Dungness Lighthouse.  I represented the buyers on this home, and you might remember the seller, famous Hollywood actress Lindsay Wagner.
Sequim Waterfront Home
There are 36 homes that qualify as a Sequim waterfront home, and you can view them all with photos at Sequim-homes.com.  If you'd like to view one of these homes, you can reach me any time on my cell phone, 360-775-5424, or email me.  I'd love to help you find your Sequim waterfront home.
Last Updated on September 19, 2019 by Chuck Marunde