Sequim waterfront property is one of the major reasons so many people are buying property along the coast from east of Sequim (Port Hadlock, Port Ludlow, and Port Townsend) all the way to Port Angeles and further west.  Hardly a day goes by when I don't get to see gorgeous Sequim waterfront property.  I enjoyed a walk along the beach and thought you might enjoy this moment in time.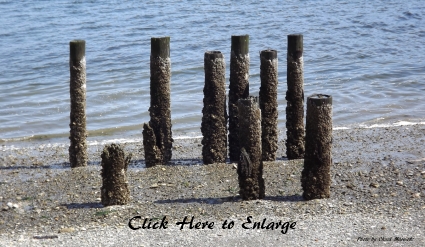 Sequim Waterfront Property
Whether it is Sequim waterfront property or Sequim water view property, we do have some extraordinary views.  This view is from a home sitting up high with a panoramic water view of Sequim Bay.  How would you like to enjoy a hot cup of gourmet coffee or tea with this water view as your prop?  You can click on this photo also to enlarge it.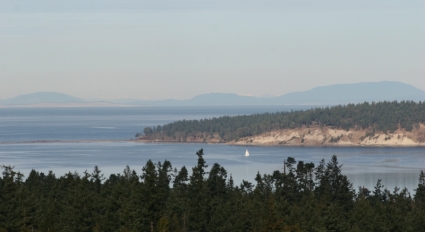 Sequim Waterfront Property
My recommendation to buyers from outside Sequim is that you learn all you can about Sequim waterfront property and water view property before you even come to view the properties.  I've seen some buyers overpay for waterfront property because they weren't familiar with local prices or comparables, and we have our own unique issues that require you to do your due diligence before you buy.  Learn more about the property in this photo above at Sequim Water View Home for Sale.  Be sure to watch the video tour with the owners guiding us through this luxury home.

Call Sequim Buyer's Agent Chuck Marunde at 360-775-5424 or email chuckmarunde@gmail.com.  Come and spend a weekend here and drive around the Peninsula to see our incredible Sequim waterfront property.
Last Updated on April 30, 2012 by Chuck Marunde